BBM Music v1.0.0.93 brings forth a tiny bit of new features, but plenty of known issues
1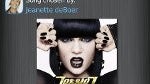 For those of you who managed to snag an
invite for BBM Music
, RIM's music streaming service, you might want to know that the app recently got updated to
version 1.0.0.93
– but more importantly, it's available now for download through the BlackBerry Beta Zone.
Strangely, users might actually experience more frustration with this version since it packs only a few, and we mean tiny pool, of new features. Still, it manages to tag along the usual set of various
bug fixes
that irons out the kinks with the previous version. Specifically, it features the following new items:
Stop button in media player
Buy button now checks for available music store if none is installed
Improved performance: limit is raised to 200 contacts!!
Many various bug fixes
Quickly looking at the new features list, you might be wondering what the concern is all about. Well, if you happen to look at the extensive "known issues" list below, you'll probably scratch your head and simply wonder why. Then again, we can't expect everything to go smoothly since the
app is still in beta
. Plus, they're giving users a heads up so they know what they're getting themselves into by downloading and installing it.
Missing focus - can't enter characters
Can't enter any characters or delete on the search text field when the focus is on 'Shuffle' in All Songs
Device in preview mode (blocked state customers will see on first install before entering payment info) cannot add contact's songs to custom playlists
Duplicate comments in timeline
BBM music unable to connect to BBM
Long delay while adding song to playlist
Clicking email invitation URL does not launch BBM Music
After a song is added to My Songs, a short clip plays instead of full songs
Frequently unable to preview song over GPRS or EDGE
Takes too long to save playlist info
Built-In Memory option is shown for a device that does not have built-in memory
Screen overlap while refreshing
'Can I Get A..' by Jay-Z Does not have explicit content label
Get an incorrect error message on second try of BBM invite
Currently keeps messages of removed BBM Music contacts
[Other] Input system error for filtering songs in a playlist on Stratus as well as any device using the virtual keyboard
source:
RIM
via
CrackBerry