As Nokia loses market share dramatically, Apple dominates the Australian market
4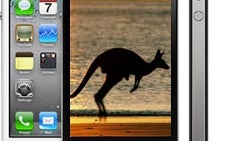 Mere days after Nokia enjoyed a generally warm reception to its newly announced Nokia N9, dark clouds gather again over the company as sales results show that in some markets like Australia in just the first quarter of the year the company has lost a huge portion of its market share holding only 22% of the smartphone market, according to researchers from IDC.
"Nokia suffered a double whammy, the feature phone market collapsed, with

79 per cent of new mobiles shipped now being smartphones

,''
IDC telecoms expert Mark Novosel said.
At the same time of last year the Finns enjoyed a 49.5% share, twice as much as the current 24.6%. And while this coincides with a general decline of phone sales in the Land Down Under, Apple seemed to remain unaffected by the trend. Cupertino was the main beneficiary of Nokia's dramatic fall in popularity and scored 13% quarterly increase in iPhone sales:
"Symbian lost 9.5% market share Q/Q, more than double IDC's forecast decline. We expected Symbian to decline steadily throughout 2011, however the pace of decline has exceeded all expectations, with the majority of would-be Symbian buyers heading to Apple,"
Novosel added.
The company now occupies nearly a third of the phone market. At the same time, Android sales are strong, partly thanks to Windows Phone, which has been slow to catch up in the smartphone race in Australia. The researchers from IDC expect Android to close the gap in coming quarters as iPhone 4 sales slow down in preparation for the next-gen iPhone, while Android devices will get even more attractive prices for the holiday season. Finally, when it comes to Nokia, the company is expected to swing back to growth only in 2012.
Recommended Stories