Are you a shopaholic? If so, this new app is for you
1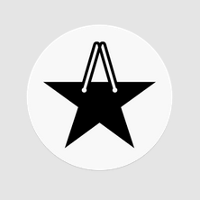 Kevin Harrington, one of the original Shark Tank panelists, is launching a new app today that delivers celebrity hosted infomercials to those shopaholics who can't buy enough products endorsed by the rich and famous. The app, StarShop, will be pre-installed on new Android handsets sold by Sprint. The carrier, an investor in the app, will also send out push notifications to its 53 million subscribers.
As a former "Shark," Harrington says that he is constantly being asked by inventors to distribute new products. Some of these products might get pitched to StarShop users who will receive daily video updates. Tommy Hilfiger's Star Branding is also backing the app, and the company is responsible for the production of many new videos for StarShop. Some of the celebrities being used to flog new products include Quarterback Eli Manning, reality show judge Paula Abdul and various cast members from
Desperate Housewives
.
"This, to me, is about the new way of shopping. I have three teenagers myself, and the reality is they do more and more of their business on the phones."-Bernt Ullman, president, Star Branding
Besides being pre-installed on Sprint branded Android phones, StarShop can be downloaded and installed from the Google Play Store. If celebrity hosted informericials get your heart pumping in the morning, you might want to check out the app. We've included some screenshots from StarShop that you can check out by clicking on the slideshow below.
source:
NYPost