Archos' new Helium handsets: 4G LTE, fingerprint sensor and 'pure' Android 6.0 Marshmallow from $105
1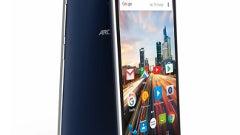 With IFA set to kick off on August 30th in Berlin, we're going to be treated to a deluge of new product rumors and revelations over the next few days. While Archos is not a name heard as frequently in the mobile space as the likes of Samsung, Apple or Lenovo, for example, it still trundles along with new hardware each year. In this spirit, the French firm has unveiled a slew of budget devices in the form of the 50f Helium and 55 Helium lines, both of which will be showcased at Archos' IFA booth next week.
The 50f Helium packs a 5-inch, 720 x 1280 display and 2 GB of RAM along with a rear fingerprint sensor — not too shabby for a device that costs a mere $132. Archos also suggests the design is of a 'premium' nature, complete with metallic trim. There's a respectable 32 gigs of in-built storage, which can be expanded by a microSD card of up to 128 GB in capacity. Other perks include 4G LTE, Qualcomm Quick Charge, an 8-megapixel main camera with AF and LED flash, and Android 6.0 Marshmallow which includes Doze, Google Now on Tap and
all of the other bells and whistles
.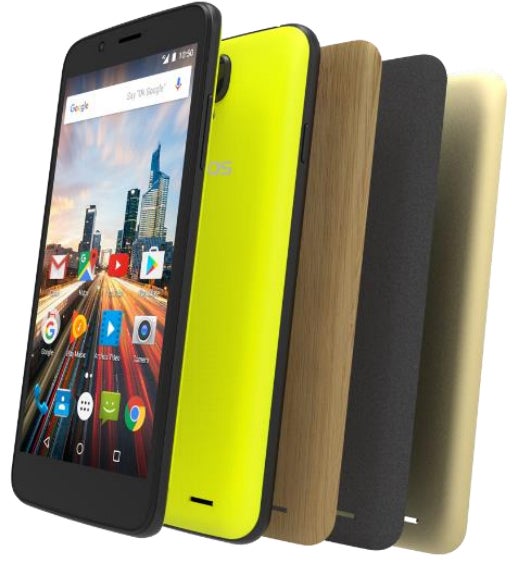 On the downside, however, you get the lowly Snapdragon 210 chip to keep things ticking over, while the battery seems unapologetically scant at 2,000 mAh. Believe it or not, there's also a Lite version of the 50f Helium, which boasts a solitary gigabyte of RAM and 8 GB ROM. A bit cheaper at $105, but even if you're looking for something super low-cost, that extra gig of RAM and 24 gigs of real estate could make the
world
of difference to the budget experience.
Archos' new 55 Helium Ultra, meanwhile, presents a more respectable ensemble of internal hardware. For around $157, you get a larger 5.5-inch display, a total of 3 GB RAM, and a 2,700 mAh battery. The MediaTek 6737 provides the power, and while most of the other features remain similar to the 50f Helium, you do lose the fingerprint-sensing capabilities. There's also a weaker version — the standard 55 Helium — with 1 GB of RAM and 16 GB storage for $117. The 55 Helium 4 Seasons model
(above, right)
is decked with the same specs as the 55 Helium, but ships with four interchangeable back cases for $132.
All of these handsets are dual-SIM and will be available 'worldwide', so says Archos, from October.