Apple is the sixth most desired employer in the US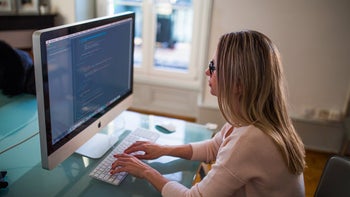 Did you know that Apple is the sixth most desirable employer in the US? According to the annual employer ranking made by business-oriented social network LinkedIn, the Cupertino company is among the most desired employers, topped only by Amazon, Alphabet Inc. (read as Google), and few others. Don't worry, we'll list the complete top 10 down below.
LinkedIn makes its annual US employer ranking based on four different factors: reach, engagement, job interest, and new hire staying power. Reach shows the recognition each company has, engagement is for how well each company engages its employees in the working process, job interest – how much the company's positions are sought after, and finally new hire staying power, which shows if a company can make its new employees stay.
Apple has climbed one place since last year's ranking, where it was placed seventh. Among the reasons why people enjoy working for Apple, LinkedIn has stated the 25% discount on company's devices, Apple's maternity policy, which includes 18 weeks for moms and 6 weeks for dads, and the attention it pays to workers' health, even mentioning the Cupertino medical clinics, which will open to provide health care for Apple's employees and their families.
Here is LinkedIn's top 10 list of most desired employers:
Amazon (566,000 employees worldwide)
Alphabet (80,110 employees)
Facebook (25,100)
Salesforce (30,000)
Tesla (37,000)

Apple

(123,000)
Comcast NBCUniversal (164,000)
The Walt Disney Company (199,000)
Oracle (138,000)
Netflix (5,500)