Apple's new retail head coincidentally obsesses over watches
10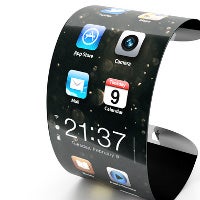 Apple's new head of retail
, the current chief executive of Burberry Angela Ahrendts, is coincidentally in love with watches and under her tenure Burberry released a posh new watch. We are saying coincidentally because of all the rumors swirling around Apple developing its own smartwatch, the iWatch. The juicy rumor comes from former WSJ journalist Jessica Lessin quoting people close to Ahrendts.
"Apple's new retail chief Angela Ahrendts is a watch lady,"
Lessin writes in her blog.
"I also hear she took particular interest in the watch retailing space in Burberry stores."
All of this might be a pure coincidence, but in either case Ahrendts obsession with watches is welcome for Apple as the whole tech industry is expecting the wearables revolution to finally start taking place soon. If a possible
iWatch indeed gets released next year
as current rumor goes, Apple will have enough time to market and merchandize it in a truly remarkable way.
source:
Jessica Lessin