Apple's iOS accounted for 78.3% of mobile online shopping orders during Thanksgiving
50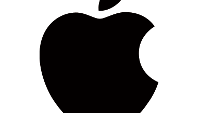 Most online shoppers continue to turn to the Apple iPhone or Apple iPad when placing orders from a mobile device. On Thanksgiving Day, 78.3% of mobile online orders came from a phone or tablet that was running iOS. Android powered devices made up just 21.5% of e-commerce orders placed by a mobile device. That is actually higher than the 19.3% share Android devices had last year. In 2014, Apple held a higher 79.9% share of mobile online sales made on Thanksgiving.
Even though Android devices own more than half of the U.S. smartphone market, iOS users are much more likely to use their mobile device as a shopping tool, than Android users are. In fact, for every online purchase made on an Android phone or tablet during Thanksgiving, 3.6 were made on an iPhone or iPad.
Overall, mobile sales made up 39.3% of all orders placed online during Thanksgiving, up from last year's 34.3%. From the start of 2015 through October, 28% of online purchases were made on a mobile device. Online revenue rose 12.5% year-over-year, while thenumber of transactions rose 10.8%. The value of the average order placed online rose by 1.5%.
The data was collected by Custora E-Commerce Pulse, which tracks half a billion anonymous shoppers, more than 200 retailers, and transactions totaling more than $100 billion.
source:
Custora
via
AppleInsider