Apple releases iOS 12.1.1, allowing users to flip the FaceTime camera with a single tap
14
Apple disseminated iOS 12.1.1 today for the iPhone and iPad, and installing it will make it easier for those using FaceTime to switch from the back camera to the front camera. Before the update today, users would have to open a hidden menu (blocking out the screen), tap on the camera switch icon, and close the menu. Consider that on iOS 11, flipping the camera on FaceTime required a single tap. Thankfully, with iOS 12.1.1 there is a new button added to the main screen that once again flips the camera with a single tap.
According to the changelist sent by Apple, the update adds more carrier support for the eSIM inside the 2018 iPhone, bringing dual SIM capabilities to the
iPhone XS
,
iPhone XS Max
and
iPhone XR
. In addition, the update allows users to capture a Live Photo during a one-to-one FaceTime video chat, and adds the ability to receive notification previews with haptic touch on the iPhone XR. The latter, of course, does not have 3D Touch. And lastly, while using the Apple News app on an iPad, users will have the option to remove the sidebar.
To check to see if iOS 12.1.1 is waiting for you, on your iOS device go to
Settings
>
General
>
Software update.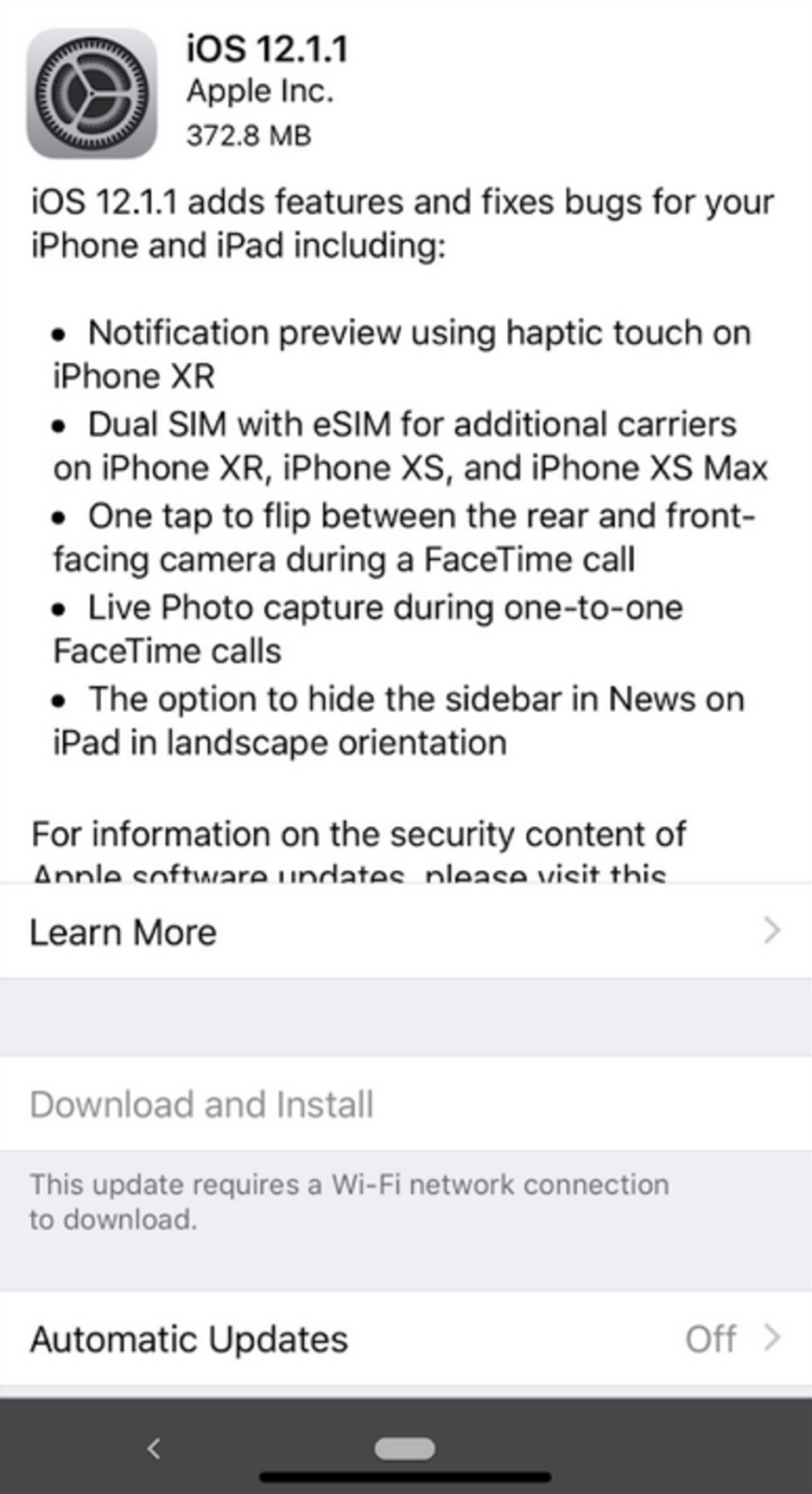 Apple releases iOS 12.1.1
Recommended Stories