Apple to replace the Newsstand app with News, a Flipboard-style aggregator
2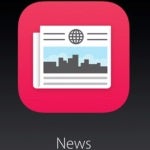 Are you a Newsstand user on iOS? Well, following today's news, there are only two things that could happen - either you'll love the new News app Apple introduced at WWDC, or you'll have to lament Newsstand's passing (unless you find a way to keep it around). That's because News will officially replace the Newsstand app down the road, at least in four initial countries. It will also become iOS users' primary news and content aggregator.
News is a pretty news streamer for sure, and comes with serious customization options at that. Users can, of course, curate the content and article feed according to their interests, while publishers will be able to style their production with a number of animations and control gestures. Rich content, such as pictures and video, plays inline as the article goes along.
News contains built-in search that lets users find articles they like and store them inside a Favorites menu. Each publisher runs a channel containing a selection of top stories chosen by their staff. At launch, the list of publishers will include the likes of The Economist, Vanity Fair, Financial Times, Time, Wired, BuzzFeed, Vox, the New York Times, Bloomberg Business, and The Verge.
Apple News will be available in the USA, UK, and Australia.
via
The Verge