Apple says EPEAT environmental certification is behind the times, San Francisco plans to ban its products anyway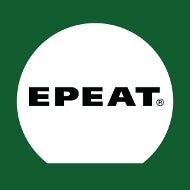 Apple's spokesperson issued a statement regarding the
withdrawal from the EPEAT certification scheme for its products
, saying that it basically is not a big deal, as they comply even outside the standards:
Apple takes a comprehensive approach to measuring our environmental impact and all of our products meet the strictest energy efficiency standards backed by the US government, Energy Star 5.2. We also lead the industry by reporting each product's greenhouse gas emissions on our website, and Apple products are superior in other important environmental areas not measured by EPEAT, such as removal of toxic materials.

Still, EPEAT is required for federal and other contracts, so Apple might lose out on some business opportunities with this dropping of the industry certification scheme. The environmental department of the San Francisco municipality, for example, is planning to send letters to all 50 agencies and departments there that Apple's products no longer qualify for purchase with government funds, and will make applying for a waiver from this ban a "long" and "onerous" process for each request.