Apple quits green standard, federal agencies won't buy its products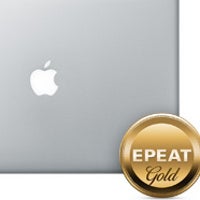 After five years of complying with one of the leading green standards in the tech industry, Apple has now decided to no longer register its products to match the environmental standard and this automatically means federal agencies won't be able to get Apple products.
Apple is quitting the
Electronic Product Environmental Assessment Tool
(EPEAT), just weeks after the announcement of the MacBook Pro with Retina display and the third-gen iPad, both of which are extremely hard to disassemble as Apple has chosen to go for thinness over repairability and fuses the two with industrial-strength adhesive. That makes it extremely hard to replace parts like the battery.
The EPEAT standard on the contrary advocates long product lifetimes, and high standards for toxic material and recyclability of both components and packaging. By gluing the battery, Apple makes it extremely hard to repair its latest products, which means that it basically treats them as disposable electronics with lifetimes largely limited by the lifetime of their battery.
This obviously comes from Apple striving to bring thinner and better-looking devices, that customers have voted for over and over again in the last couple of years. The federal agencies that are now cut from Apple products however also have significant buying power, so it's interesting to see how will this affect the company in Cupertino in the long term. What do you think, is that extra fraction of an inch worth a device you'd need to throw a fortune on to repair afterwards?
source:
ePeat
via
iFixit