Apple rolls out iOS 9.2.1 patch to fix iPhones bricked by 'Error 53'
51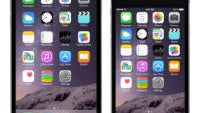 Earlier today, Apple announced that it is rolling an update to iOS 9.2.1 that restores functionality to iPhones bricked due to "Error 53".
Earlier this month, reports revealed that some Apple iPhone users who've repaired their handset through third-party stores have had
their devices bricked
. In what followed, the issue was often referred to as "Error 53" after the error number displayed by bricked iPhones.
According to Apple, the error appears when a boot-time security checkup fails to recognize the Touch ID module. As per the official statement, the security check was actually designed to test the Touch ID module before a device is shipped out from Apple factories.
The update is now available for download through iTunes on Mac or PC. Apple says that those who've updated their phones from iCloud shouldn't have ever seen the issue. As a side note, it remains to be seen how the patch will affect the
class action suit
that has been filed against Apple over the "Error 53" issue.
The company stresses that this measure was not designed to affect customers. Furthermore, those who've had to pay for an out-of-warranty replacement of their iPhone are advised to contact AppleCare to get their money back.
Here is Apple's statement - issued to TechCrunch - in full:
Some customers' devices are showing 'Connect to iTunes' after attempting an iOS update or a restore from iTunes on a Mac or PC. This reports as an Error 53 in iTunes and appears when a device fails a security test. This test was designed to check whether Touch ID works properly before the device leaves the factory.
Today, Apple released a software update that allows customers who have encountered this error message to successfully restore their device using iTunes on a Mac or PC.
We apologize for any inconvenience, this was designed to be a factory test and was not intended to affect customers. Customers who paid for an out-of-warranty replacement of their device based on this issue should contact AppleCare about a reimbursement.