Apple iPhone 6 and Apple iPhone 6 Plus users are losing their phones to "error 53"
92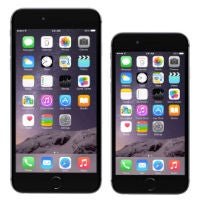 A number of
Apple iPhone 6
and
Apple iPhone 6 Plus
owners are complaining that their phone stopped working after a third-party repairman worked on their device. In all of these cases, the affected iPhone displayed an "error 53" message and would no longer work following repairs made to the Touch ID home button or the associated cable that goes with it.
To be perfectly clear, following the repair, the phone would still work perfectly until iOS 9 was installed. At that point, the error message would appear on the screen and the phone would be bricked. Photos, data and other content were lost forever. Some believe that this is taking place when iOS 9 starts looking for original components that are no longer on the phone. When those parts can't be found, the user is locked out and the only remedy is to purchase another iPhone.
Those left with a bricked iPhone are blaming Apple for not passing along details of this issue in advance to consumers and repair shops. Many believe that the error 53 issue was created to force iPhone users to have their handset repaired by Apple.
Whatever the reason, let this be a warning to you. If your iPhone 6 or iPhone 6 Plus is damaged, you might want to consider allowing Apple to handle the repairs. Otherwise, "error 53" could leave you with an expensive paperweight.
"We protect fingerprint data using a secure enclave, which is uniquely paired to the touch ID sensor. When iPhone is serviced by an authorised Apple service provider or Apple retail store for changes that affect the touch ID sensor, the pairing is re-validated. This check ensures the device and the iOS features related to touch ID remain secure. Without this unique pairing, a malicious touch ID sensor could be substituted, thereby gaining access to the secure enclave. When iOS detects that the pairing fails, touch ID, including Apple Pay, is disabled so the device remains secure...when an iPhone is serviced by an unauthorized repair provider, faulty screens or other invalid components that affect the touch ID sensor could cause the check to fail if the pairing cannot be validated. With a subsequent update or restore, additional security checks result in an 'error 53' being displayed … If a customer encounters an unrecoverable error 53, we recommend contacting Apple support."-Apple
source:
TheGuardian