Apple renames latest iPad due to international complaints over 4G branding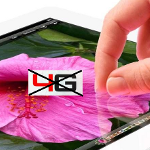 Apple's recent problems in Australia,
where regulators objected to the use of the "4G" or "LTE" phrase connected to the latest iPad
, might have been the impetus behind
the manufacturer's re-branding of its tablet.
So Apple has decided to make a change and is now calling its 4G LTE enabled tablet the "iPad Wi-Fi + Cellular" in all of its online stores, including those in the U.S. and Canada. The changes have also appeared in Apple's online store in the U.K. and Australia,
the two countries that made the loudest noise about Apple calling the iPad a 4G device
.
The latest iteration of the iPad was advertised by Apple as offering "Wi-Fi + Cellular" connectivity. Regulators in the U.K., Australia and Sweden complained that the
4G speeds were not available outside of North America
. This led Apple to edit a video after the company was taken to task by the U.K. advertising standards authority. The Cupertino based tech titan even offered refunds to Australian iPad purchasers.
After the change, the new iPad is said to connect to "
very fast cellular networks
" and the Australian online Apple Store says that the third gen tablet is
not compatible with Australian 4G, LTE or WiMAX
. In smaller type, the site notes that the model can "
roam worldwide on fast mobile data networks, including HSPA, HSPA+ and DC-HSDPA
." In the U.S., the iPad is said to connect to "
fast cellular networks -- up to 4G LTE
," but doesn't mention the roaming possibilities over HSPA networks.
source:
AppleInsider