Apple accused of falsely advertizing iPads as "4G" devices in Australia
17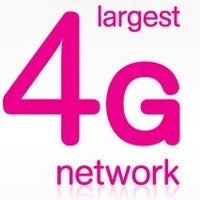 The new iPad could seduce you not only with its Retina display, but also with its support for fast 4G LTE networks stateside on both Verizon and AT&T. 4G LTE-enabled iPads also make use of Canadian LTE networks, but this closes the circle of counries supporting LTE. And
Australia is definitely not included
, but Apple is still advertizing its new iPad as toting 4G.
Now, Apple clarifies that this only means support for slower HSPA+ data rates and not LTE, but local watchdog, The Australian Competition & Consumer Commission, or ACCC, claims such advertizing is misleading.
"The ACCC alleges that Apple's recent promotion of the new "iPad with WiFi + 4G" is misleading because it represents to Australian consumers that the product "iPad with WiFi + 4G" can, with a SIM card, connect to a 4G mobile data network in Australia, when this is not the case," the ACCC said.
Obviously, Australia is not kidding around with the term 4G and is applying it strictly to LTE and not to HSPA+. We should mention that Apple does note 4G support for the Australian iPad means only HSPA+ in the small print:
"The iPad with Wi-Fi + 4G model can roam worldwide on fast GSM/UMTS networks, including HSPA, HSPA+, and DC-HSDPA. When you travel internationally, you can use a micro-SIM card from a local carrier. You can also connect to the 4G LTE networks of AT&T in the U.S. and Bell, Rogers, and Telus in Canada."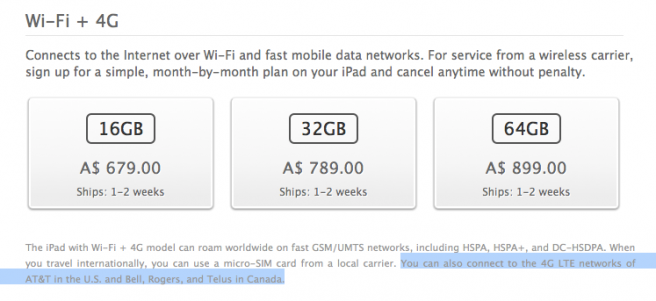 Here is how Apple markets the iPad in Australia.
This however is no excuse in the Land Down Under, which insists that its users have less of a headache making out the difference between 4G LTE and "4G" HSPA+.
Rewinding back to the times when the LTE debate kicked off, you might remember that even though initially the International Telecommunications Union (ITU) denied HSPA+ the 4G status, it later gave in to carrier pressure and agreed to include the technology to its 4G definition. Australia obviously doesn't agree with such a view on the matter, and that's why it wants to ban the misleading iPad advertizing.
With that in mind, feel free to comment on the story but also do let us know how you feel about the marketting of the term 4G: is it misleading for you, do you confuse LTE for HSPA+ or the other way around?