Apple releases iOS 8.4 beta 4
3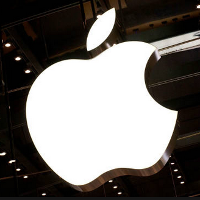 On Tuesday evening, Apple released iOS 8.4 beta 4. With the final version of the app expected to be pushed out to iOS users at the end of this month, it is interesting that 14 out of the last 17 iOS launches have taken place before a beta 5 was released. That bit of trivia goes all the way back to iOS 2.1.
But you don't want to know that. You want to know all about Apple's new streaming music service. Well, we can tell you that...it is not a part of iOS 8.4 beta 4. Neither is the Beta Radio or the Connect artist interaction feature. What you will find is the revised UI for the Music app.
Besides the revamped Music app, iOS 8.4 beta 4 allows for audiobook playback via iBooks and CarPlay. And the iPhone offers iBooks Author textbook support. In addition, as we told you earlier today,
iOS 8.4 beta 4 eliminates the "Messages bug
." By sending a specific string of Arabic letters and characters from one iPhone to another
using various messaging apps
, the recipient's handset could crash while in the lock screen
Those who previously tested the previous beta version will receive iOS 8.4 beta 4 via an iOS update. And iOS 8.4 beta 4 is also available from Apple's developer center.

Apple releases iOS 8.4 beta 4
source:
9to5Mac
via
Forbes