Apple iOS Messages bug also affects Snapchat and Twitter users
99+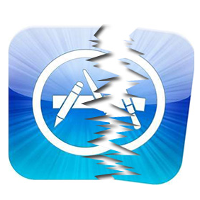 It seems that the unique string of Arabic, Marathi and Chinese letters and symbols that can cause
the Messages app to crash, and an iPhone in lock screen to reboot
, can wreak havoc with third party messaging apps. A report published late Saturday says that a Twitter user running an iOS device can receive the malicious message via a Direct Mention or a public mention. If the victim has notifications on, the iOS device (which includes the iPhone, iPad or
Apple Watch
) will crash.
Snapchat can also transmit the message, and if the recipient tries to open it, his iPhone will crash. While the message cannot be cleared, posts from other Snapchat users can be received without an issue.
Since the release of the precise string of letters and symbols has been made public, people have been trying (mostly as a joke) to crash their friends' iPhones. While disabling notifications will save your iOS device from feeling the effects of the message, it won't prevent your Snapchat or Twitter app from becoming disabled. The
particular way that iOS handles notifications
is believed to be the root cause of this bug.
Just the other day,
Apple issued a workaround and said that it is working on a fix
for the problem. This fix will come in the form of a future software update.
Thanks for the tip!
source:
TheGuardian
via
WTSP