Apple releases iOS 6.1.2, fixes various bugs but not the passcode flaw
34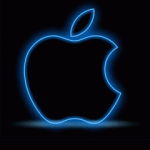 Vodafone warned Apple iPhone 4S users not to update to iOS 6.1
because of a problem that affected
connectivity
and prevented users from making phone calls, sending/receiving texts and surfing the internet. That led to iOS 6.1.1 which had its own peculiar problem of
causing the battery on the Apple iPhone 4S to drain faster than normal
while at the same time, making the phone run hot enough to fry an egg on it. At the same time, another flaw in iOS 6.1 allows strangers to
break into a passcode protected Apple iPhone
.
In the midst of all of the hoopla surrounding
the introduction of the HTC One
, Apple on Tuesday released iOS 6.1.2. The 12.8MB update (Build 10B146) fixes a bug that was interfering with the Exchange calendar sync which was apparently the problem behind the battery drain issue. Unfortunately, the update fails to repair the flaw with the passcode. iOS 6.
1.3
anyone?
source:
MobileSyrup