Apple meets with top podcasters to hear concerns
3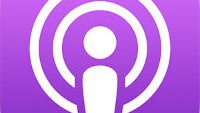 Despite the wealth of other podcasting apps on all platforms, iTunes is still considered the default repository for podcasts. Any podcast you listen to will likely ask you to rate their content on iTunes because of that fact. Google has only just gotten into the game, but hasn't made a dent. Still, Apple apparently wants to make sure it won't have to worry about Google's entry into the market.
Reports say that Apple held a closed-door meeting with seven of the top iTunes podcasters because there is a feeling in the podcasting community that Apple doesn't really care about them anymore. Podcasters told the New York Times that recently it has felt like they can't get anyone at Apple to hear them, with some saying there is only one point of contact for them at Apple which is troubling because promotion within iTunes can make or break a podcast. With millions in advertising dollars flooding the podcasting community, Apple decided it was time to reach out to the community.
According to the report, Apple brought in seven top podcasters last month and had a "frank" discussion on a number of topics. Unfortunately, those who attended the meeting were required to sign a non-disclosure agreement, so no real details came out. Though, it was said that Apple did not make any promises.
Recommended Stories