Apple may soon let you hide unwanted iPhone apps
45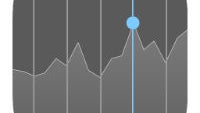 Good news, iOS users! You may soon be able to get rid of that folder that everyone has called "Useless apps". At least, that's what some lines of code are indicating that Apple has planned for some future update of iOS. Now, it's just a matter of how long we may have to wait before the feature is released to the public.
Some code hunters found in iTunes that Apple had added new keys to iTunes metadata that imply Apple is working on allowing users to hide stock apps. The specific keys are: "isFirstParty" and "isFirstPartyHideableApp," Of course, you'll notice that "hideable" is not the same as being able to remove an app that you don't want.
Tim Cook
previously explained
that the option for removing a stock iOS app was a complicated issue because "some apps that are linked to something else on the iPhone. If they were to be removed they might cause issues elsewhere on the phone." So, it appears that the way around that issue is to allow users to hide stock apps not remove them.
The smart money is that this new feature will be part of iOS 10 which means most users will have to wait a while. iOS 10 is undoubtedly going to be announced in beta as part of Apple WWDC in June, but it won't be going for a full release until September, if Apple's usual time table holds.