Apple just announced a ton of new straps for the Apple Watch
2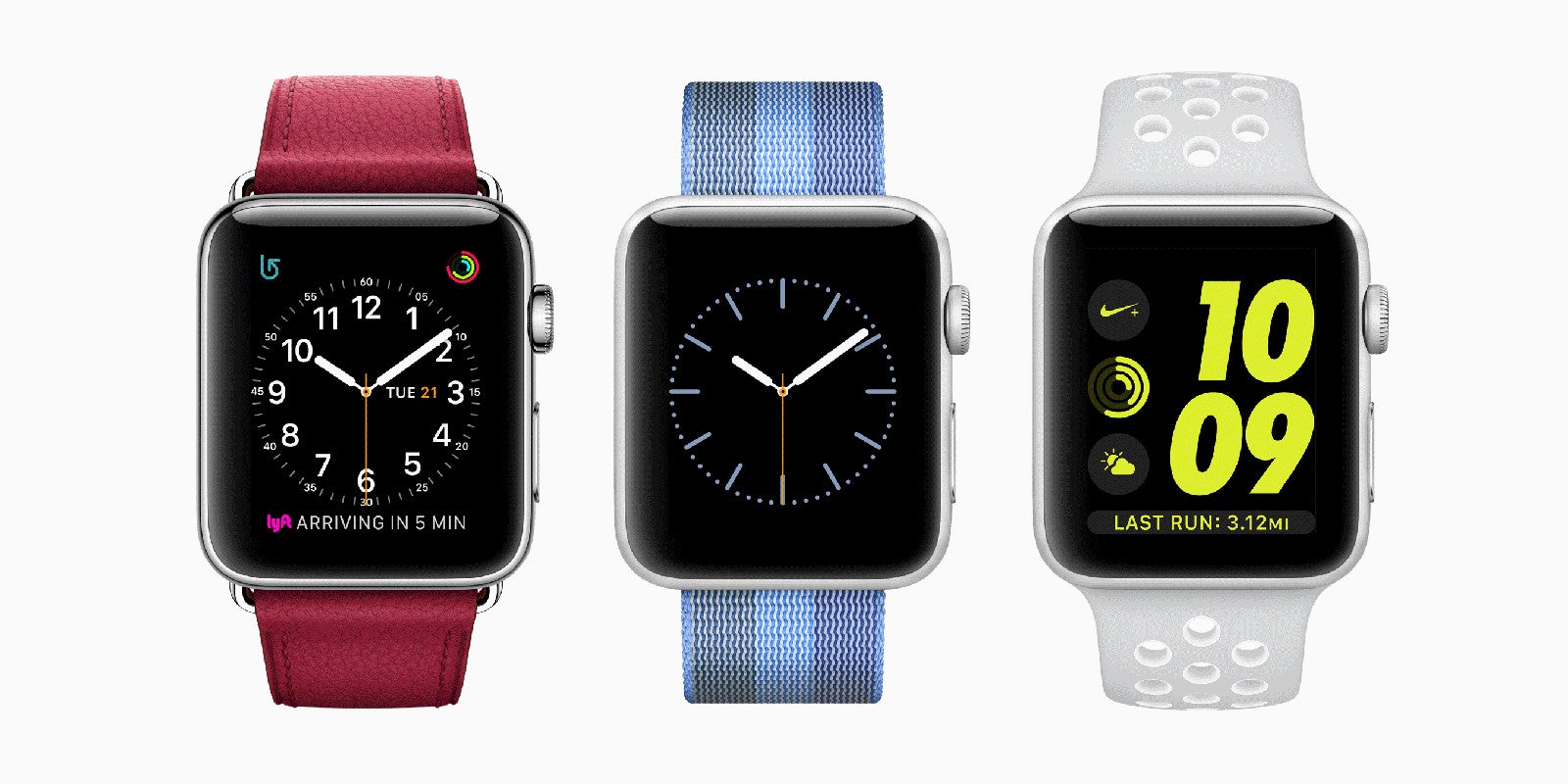 It's not just
a new iPhone color
and
a new iPad
– along with the bigger announcements, Apple has also made public a huge number of new straps for the Apple Watch. While this isn't the most exciting of today's reveals, some of the new straps are pretty flashy, and are sure to make owners of Apple's wearable happy.
The new bands come in several distinct varieties: Apple's own new bands include:
Sport in Pebble, Azure and Camellia
Woven Nylon in Berry, Tahoe Blue, Orange, Red, Pollen and Midnight Blue
Classic Buckle with new buckle design in Sapphire, Berry and Taupe
Along with those, there's three new Nike sport band models: Anthracite/Black, Pure Platinum/White, and Volt/Black options. Also, new
Apple Watch Nike+
models will include a 38mm and 42mm Space Grey Aluminum Case with Anthracite/Black Sport Band, and a 38mm and 42mm Silver Aluminum Case with Pure Platinum/White Sport Band. There's also new
Hermès
bands for the Apple Watch: 38mm Double Tour in Bleu Zéphyr Epsom leather, 38mm Double Buckle Cuff in Fauve Barenia leather, 42mm Single Tour in Lime Epsom leather, and 42mm Single Tour in Colvert Swift leather.
Apple's own Sport and Woven Nylon straps cost $49, while the Classic Buckle is a heftier $149. Nike's sport bands are also $49, while the Hermès bands are $339, $489, and $689 for the Single Tour, Double Tour, and Double Buckle Cuff models respectively.