Apple announces Product Red iPhone 7 and 7 Plus editions
59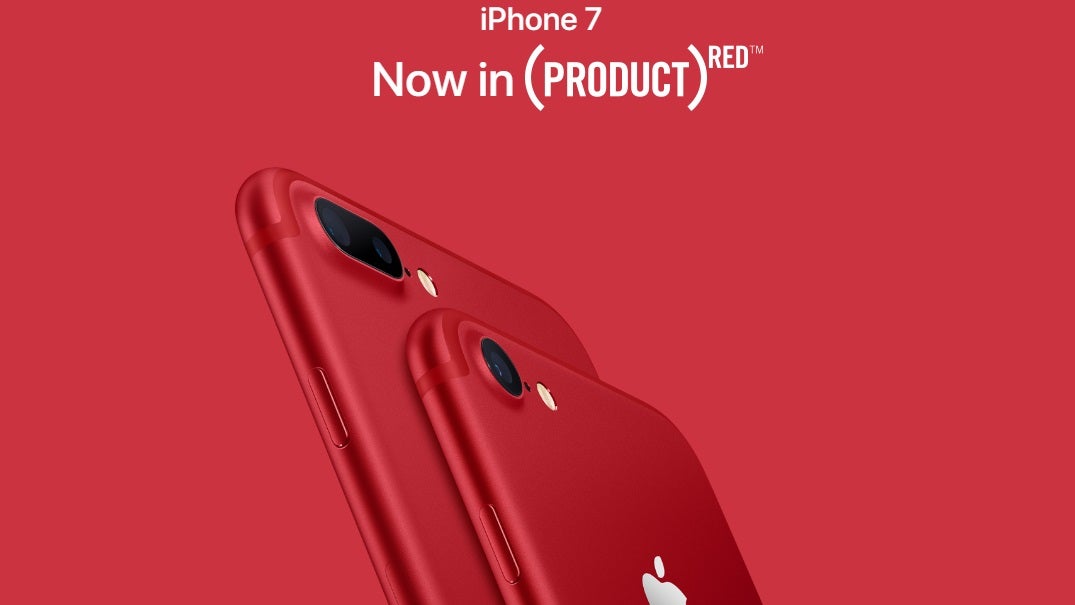 As we
predicted yesterday
, Apple's web store shutdown was, in fact, related to new product announcements. Just a few minutes ago, the store went back up, and brought some new toys for Apple fans to buy. These include new, red-colored versions of last year's iPhone 7 and 7 Plus, as well as a new iPad model.
First, let's start with the flashiest new products: the new, all-red iPhone 7 and 7 Plus. The color design is a part of the many Product Red-branded Apple products, though this is the first time we're getting an iPhone sporting the color out of the box. The crimson red design is certainly flashy and different for the line, and also a breath of fresh air in a post-Nokia design world.
The design itself is not much of a departure from the original iPhone 7 and 7 Plus – apart from the new, blood red color of the phones, the device itself is identical to last year's versions. The smaller iPhone 7 is priced at $749 and $849 for the 128 GB and 256 GB versions respectively, while its bigger sibling, the iPhone 7 Plus, costs $869 for the 128 GB model and $969 for the 256 GB one. As usual with Apple's Product Red products, proceeds go toward AIDS relief efforts. Orders for the two new editions start at on March 24, 8:01 a.m. Pacific Daylight Time.
While these (sort of) new models are a welcome addition to the Apple family, they're only a minor change to existing models, rather than entirely new products. And that is completely fine, as we didn't exactly expect anything huge on the iPhone front –
we have until September for that
, when we expect the long-awaited reveal of the iPhone 7s and 7s Plus, as well as (hopefully)
the iPhone 8
. So consider these new options just the appetizer, with the tasty, tasty
entrée
coming some time in the near future. And if that's not enough new Apple products for a single day, there's also
that new iPad model
for you as well.