Apple is opening the iPhone and HomePod to 100,000 radio stations from all over the world
1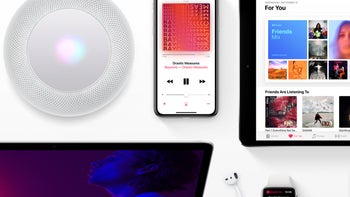 At WWDC last month, Apple announced that iOS 13 will allow users to play radio stations from all over the world by asking Siri. Though it was teased for the fall, the new functionality is already rolling out to devices running the iOS 13 beta, as well as the Apple HomePod on its current software.
Apple is reportedly tapping into TuneIn, iHeartRadio and Radio.com to source online streams. To start playing radio, users can say something like,
"Hey Siri, play radio station [station name]."
As reported by
9to5Mac
, the feature is in its early deployment stages, so Siri may sometimes revert to Apple Music searches, if you just say the name of the station and don't specify that it is a
radio
station. That's something that should be ironed out by the final release of iOS 13 this fall.
Aside from being integrated with Siri, radio playback is also controllable through the Apple Music app, while the app's search tab can now be used to look up radio stations. Your last stations will also appear under "Recently Played" in the Music app.
It's not clear if the grand total of 100,000 stations is available yet, but the feature is currently going live for iPhones and iPads running the iOS 13 beta, as well as the HomePod on its current software. The roll-out has began in some parts of Europe, including Germany and the UK.