Apple iPhone sales estimated to top 50 million units during the second quarter
73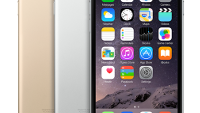 Some analysts expect the commercial success of the iPhone 6 series will continue during Q2 2015, as they expect Apple to sell more than 50 million iPhone units during the quarter. After
70 million iPhone units
during the fourth quarter of 2014, analysts expected iPhone sales to slow down as the holiday season passes. Although these forecasts turned out to be partially correct, iPhone sales don't appear to be dimminuating by as much as previously anticipated.
According to financial services company UBS Evidence Lab, Apple will sell about 51.1 million iPhone units during the second quarter of the year. Wall Street analysts estimate "only" about 45 million units during the time period, but UBS Evidence Labs has a pretty good track record when it comes to estimating iPhone sales.
UBS says that the main driver for these better-than-anticipated iPhone sales is Apple's success in China, a market where Apple has recently
gained the first position
in the smartphone manufacturer race by overcoming local manufacturer Xiaomi during the first quarter. Previous reports proved that Apple's iPhone is also seeing growth in the five largest European countries.
Furthermore, the launch of the Apple Watch is also believed to contribute to the better-than-expected iPhone sales during Q2 2015. Apple's smartwatch is compatible only with newer iPhones, and this is believed to have represented a major incentive for new iPhone purchases.