Apple iOS 9: all the major new features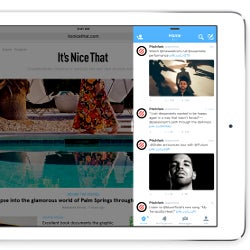 Just as Apple did with the new OS X El Capitan edition its newest iOS 9 update predominantly stands for not as much the new features, which is usually the focus, but rather speed, optimization and stability this time. Apple made major changes to iOS an edition ago, completely redrawing the interface, and then adding features galore in iOS 8. While iPhone and iPad users largely welcomed the changes, some balked that Apple is losing the
edge
in the smooth and fluid operation of its mobile OS that it is famous for.
Users have been complaining that iOS 8 is somewhat slower to perform on older devices than they are accustomed to, which can be expected with the addition of so much new stuff. As a result, we've seen a relatively slow adoption rate for the upgrade to the new iOS system, with millions still donning the previous version (Mr Federighi still
boasted 83% adoption rate of iOS 8
, though).
Apple, however, has now addressed all stability, bugs, and performance concerns with a huge under-the-hood optimization overhaul for iOS 9. That's not to say there isn't a bunch of new features to enjoy, like Apple Pay, split-screen multitasking for the iPads, the News app aggregator, and many more, so we've rounded up all the major ones in the slideshow below, for your viewing pleasure.