Apple executive once in charge of developing a 5G modem chip has left the company
1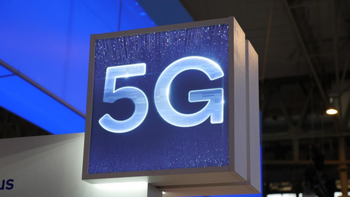 Just yesterday, we passed along the story about how
Apple was able to hire away Intel's mobile modem chip lead
, Umashankar Thyagarajan. Today, the musical chairs continue.
According to The Information
, the employee that Apple was once counting on to lead the company into the 5G era has departed the tech giant. Rubén Caballero was leading the team at Apple designing an in-house modem chip
when he was replaced in January by Johny Srouji
, Apple's Senior Vice President of the Hardware Technologies division. Srouji reports directly to CEO Tim Cook, outranking Caballero who was Vice President in the Wireless System Design Engineering Group. Recently, the executive was working with companies that supply Apple with mobile modem chips.
While Apple is said to be continuing work on designing its own 5G modem chip, the recent settlement it agreed to with Qualcomm will give the company access to a multi-year supply of Qualcomm's modem chips. Before both sides came to an agreement, Apple was hoping that Intel would deliver its 5G modem chip in time for Apple to launch a 5G iPhone by 2020. Intel reportedly was missing deadlines, making Apple nervous. That is understandable considering that Apple would need supplies of the component in its hands by this summer in order to release a 5G iPhone by next year. Earlier this year, Apple supply chain executive Tony Blevins testified during the FTC v. Qualcomm trial that
the company spoke with Samsung and MediaTek about using their chips
.
If Apple does end up relying on its own modem chip, it most likely wouldn't be found inside the iPhone until 2021 at the earliest. Apple may not feel the pressure to rush out with its own component now that it has a licensing and chip supply pact with Qualcomm. Apple, of course, designs the chipset that drives the iPhone; the 2018 models are powered by the A12 Bionic SoC. The chips are designed by Apple but are actually produced by TSMC in Taiwan.

Caballero got his 15 minutes of fame during Antennagate back in 2010.

Today's report noted that emails sent to Caballero's email address at Apple returned automatic replies saying that the address is no longer valid. In addition, his office phone number no longer works and those in the know say that the former VP no longer appears in the company's internal directory. Caballero joined Apple in 2005 and had his 15 minutes of fame in 2010 when some
iPhone 4
users found that by holding the phone a certain way, the device would lose its wireless connection.
The whole affair was called "Antennagate,"
and Caballero claimed back in 2010 that
he warned then Apple CEO Steve Jobs that the antenna design could lead to dropped calls
. It occured when an iPhone 4 user
touched the bottom left corner of the phone
and led Jobs to make his now-famous comment that iPhone users were holding the device incorrectly. Caballero did host a media tour of the Apple Labs once issues with the iPhone 4 antennas started becoming huge news.
With several Android manufacturers planning on releasing 5G handsets this year, Apple doesn't want to fall too far behind the competition. 5G is the next generation of wireless connectivity that promises dataspeeds up to ten times faster than 4G LTE. A movie that might take minutes to download on 4G will take only seconds with 5G, and new industries will spring up to take advantage of the faster wireless service. Currently, Verizon's
Motorola Moto Z3
is the only available phone in the U.S. that will connect to a 5G network (with the use of the 5G Moto Mod accessory). However, the carrier is now taking pre-orders for the
Samsung Galaxy S10 5G
, which will be released on May 16th.