Apple looked at Samsung, MediaTek 5G modem chips for 2019 iPhone models
20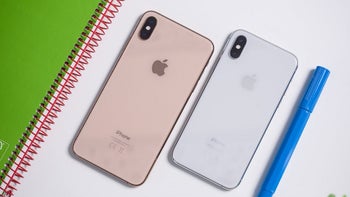 The FTC v. Qualcomm non-jury trial continued on Friday with Judge Lucy Koh (yes, the same Judge Koh who presided over the first Apple v. Samsung trial) listening to testimony from Apple supply chain executive Tony Blevins.
According to Reuters
, Blevins told the court that the company considered sourcing 5G modem chips from MediaTek and Samsung for the 2019 iPhone models.
Between 2011 to 2016, Apple used modem chips from Qualcomm for the iPhone. In 2016, for the
Apple iPhone 7
and
iPhone 7 Plus
, the company used chips from both Qualcomm and Intel. Because of its numerous legal fights with Qualcomm over the cost of licensing the chip maker's technology,
Apple is now exclusively using Intel chips for its smartphone line
. Despite this reliance on Intel for all of the modem chips used on the 2018 iPhones, Blevins testified that Apple has sought, and continues to seek, multiple options for this component.
The executive told the court that Apple decided to sign a deal with Qualcomm for its modem chips after Qualcomm offered to give the company "deep rebates" in exchange for an exclusive deal to provide the chips for the iPhone. Worried about losing the rebates it was receiving from Qualcomm, in 2013 Apple stopped negotiations with Intel, which was going to provide Apple with modem chips for the
iPad mini 2
. Blevins said that Apple's inability to reach an agreement with Qualcomm on the cost of licensing its patents later that year, led the tech giant to start "Project Antique," created to find a second modem chip supplier.
Blevins didn't state whether Apple had decided on a 5G modem chip supplier, or whether it even will release a 5G iPhone later this year. While the major U.S. carriers are expected to launch mobile 5G service using Android handsets in the first half of this year, Apple will reportedly
hold off on offering a 5G enabled iPhone until 2020
. As we told you earlier today,
The Wall Street Journal
reports that
three new iPhone models will be released later this year
including the iPhone XI Max with a triple camera system, the iPhone XI with a dual camera system, and the iPhone XR (2019). The latter will also carry a dual camera system, and all three models will feature OLED panels.
"The entire concept of Project Antique was to find a second supplier. No offense to (Intel) but we don't want to be single supplier with them. We wanted both Qualcomm and (Intel) in the mix."-Tony Blevins, supply chain executive, Apple