Apple moves one small step closer to designing its own iPhone modem chips
98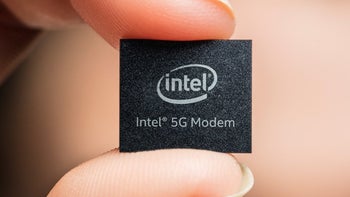 After
reportedly recruiting new employees
to work on an ambitious project meant to ultimately cut its reliance on third-party
cellular modem designers like Intel
, Apple may have operated a key organizational change signaling the seriousness of these efforts.
Starting last month, "two people familiar" with the matter tell
Reuters
Johny Srouji is in charge of in-house modem chip development after taking over from Ruben Caballero. Srouji is Apple's Senior Vice President of the Hardware Technologies division, reporting directly to CEO Tim Cook, while Caballero is a lower-ranking official whose main role is that of Vice President in the Wireless System Design Engineering Group.

In a nutshell, Apple is definitely treating this project seriously, even though a release timeline for the company's first homebrewed modem remains unclear. After years of doing business with Qualcomm, the Cupertino-based smartphone vendor decided to take the semiconductor giant to court, replacing its services with that of arch-rival Intel.
From 2021 however, Apple may no longer need an external supplier to
design high-speed iPhone modems
. In the short run, such a bold move is likely to require investments and development costs of hundreds of millions of dollars each year. But down the line, if the in-house production efforts bear fruit, Apple could save the billions of dollars a year typically paid to the likes of Qualcomm and Intel.

Another huge potential benefit would be integrating these in-house modems with A-series SoCs Apple already designs itself into smaller, more power-efficient, all-in-one silicon packages. But that's still a very distant and theoretical prospect.