Looking back at 2010's "Antennagate"
69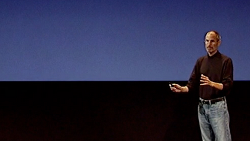 The summer of 2010 was one of Apple's most trying times pertaining to the iPhone. The
Apple iPhone 4
featured a totally new look, which CEO Steve Jobs likened to a "beautiful old Leica camera." Even before the phone was unveiled, Apple had a major problem when
a prototype of the phone was accidentally left behind in a bar
.
On June 24th 2010, the day the phone was launched in the states, iPhone 4 buyers started complaining about
calls dropping whenever they touched the lower left corner of the phone
with their hand. At the same time, signal strength also dropped. Many blamed the phone's new design which had the antenna wrapped around the unit. The problem led Jobs to make his
now infamous comment about consumers holding the iPhone 4 incorrectly
. The day after the launch, Apple said that
the so-called "left-handed death grip" was a phenomenon that affects all cell phones
, and suggested that users employ a rubber case. Meanwhile, one story revealed how an Apple engineer supposedly told Steve Jobs early in the process of designing the phone, that
there would be a problem with the antenna
.
Consumer Reports said the problem was real
, and refused to rate the handset.
The whole problem was dubbed
Antennagate
and Apple tried to smooth things over
by sending free rubber bumpers to iPhone 4 owners
. The rubber in the case prevented the user's hand from causing the decline in signal strength. Those who passed on the bumper
were allowed to take $15 of Apple's hard earned money
thanks
to a class action lawsuit
.
Surely Steve Jobs was happy to see 2010 come to an end. But as the year was checking out,
CNN called Antennagate the biggest tech failure of 2010
. By the time the
Apple iPhone 4s
launched the next year, Apple had redesigned the antenna. And
that allowed Consumer Reports to return the iPhone to its list of recommended phones
for 2011.
Recommended Stories