Before making up with Qualcomm, Apple stole a key employee away from Intel
7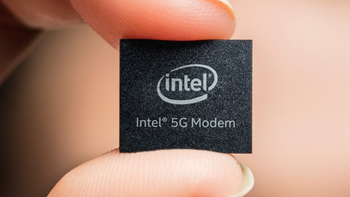 Before the settlement was announced, Apple had given thought to designing its own modem chip in house. According to U.K. newspaper The Telegraph (via
AppleInsider
), this past February Apple stole away the head of Intel's 5G mobile technology, Umashankar Thyagarajan. Before moving to Apple, Thyagarajan was in charge of the group at Intel that built modem chips for Apple. He worked on the 4G modem chip that is in use on the 2018 iPhone models.
After Apple and Qualcomm announced their settlement,
Intel immediately bowed out of the mobile 5G modem business
. Thyagarajan's departure might have been one of the reasons why Intel left the business so quickly. Intel is reportedly looking to get rid of its mobile chips business and even though the division is said to be bleeding red ink to the tune of $1 billion a year, there is interest in the unit. Samsung, Broadcom, and ON Semiconductor are some of the names said to be interested in the business, which could fetch a few billion dollars.
Apple could design its own 5G modem chip for use as soon as 2021

The deal with Qualcomm calls for Apple to make a one-time payment to the chip maker in exchange for a 6-year licensing pact (with an additional option for another two years) and a multi-year agreement to supply Apple with chips. This obviously takes the pressure off Apple to find a supplier of 5G chip modems in time for 2020. The company was frantic because a few 5G Android phones will be released this year and Apple didn't want to fall farther behind. Even with the settlement, it appears that
Apple is designing its own 5G modem chip
in a project led by Johny Srouji, Apple's senior VP of hardware technologies. But any internally designed modem chips wouldn't be ready in time for next year, which means that Apple will employ Qualcomm's chips for at least one year. The first year that Apple would be able to use its own modem chips inside the iPhone would be 2021.
While neither Apple or Qualcomm revealed the terms of their settlement, one analyst believes that
the deal calls for Apple to pay the chip maker $8 to $9 in royalties for each iPhone sold
. If that is indeed what Apple has agreed to pay, it could certainly explain why Apple continues to develop its own modem chip. At that price, it would appear that the royalty Apple is paying Qualcomm is based on the retail price of each phone. That is something that Apple and other phone manufacturers have been quite vocal in opposing, questioning why they should be paying royalties on parts of a handset that has nothing to do with the San Diego based firm.
Memos written internally by Apple and obtained by Qualcomm while preparing for trial revealed that the former had a plan to get Qualcomm to change its chip licensing policies. Publicly, Apple insulted the quality of the chips made by the company while privately praising them. And in an effort to make the licensing and royalty requests made by the chip maker look outrageous, Apple agreed to cheap royalty deals with other suppliers. One document created by Apple six months before it filed its first suit against Qualcomm stated that the iPhone manufacturer would "hurt Qualcomm financially," and "put Qualcomm's licensing model at risk."
The settlement between Apple and Qualcomm called for both firms to drop all lawsuits that each company filed against the other. But that doesn't mean that Qualcomm is out of the woods. A non-jury trial heard earlier this year by Judge Lucy Koh, FTC v. Qualcomm still awaits a final disposition. If Judge Koh rules for the government regulatory agency and against Qualcomm, the latter might have to make drastic changes to the way it sells its chips to phone manufacturers including Apple.