Apple antenna engineer had concerns about iPhone 4 dropping calls
This article contains unofficial information.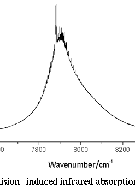 According to Bloomberg, Apple senior engineer and antennaexpert Ruben Caballero told CEO Steve Jobs that the antenna design for the iPhone 4 would lead to dropped calls. The phone at the time was in the early stages of being designed. Apple's industrial design team, led by Jonathon Ive, submitted many designs to Jobs and the CEO decided on the one with the bezel antenna. Furthermore, one of Apple's carrier partners also had concerns about the antenna design according to a person close to the situation. Apple spokesman Steve Dowling refused to comment and also would not let Caballero become available to the press. Tomorrow, the company plans on holding a news conference about the iPhone starting at 10 am Pacific Time. U.S. Senator Charles Schumer (N.Y.-D) has written a public letter to Jobs, saying that Apple's efforts to correct the problem have been "insufficient" and he asked the company "toaddress this flaw in a transparent manner." The iPhone 4 has been plagued by a connectivity problem where the signal bars drop and calls get cut off when the user's hand touches the lower left corner of the phone. Experts say that the person's hand acts as a conductive "bridge" that connects the two separate antennas that wrap around the handset and de-tune the antenna. Apple claims that the problem is related to a 3 year old software error that overstates the number of signal bars on the phone. The company was planning on issuing a software repair. Meanwhile, as we
reported
, Consumer Reports said that the connectivity problem is real and is the problem of the phone itself. As a result, the magazine said that it would not rate the iPhone 4 until the unit gets "fixed".
Apple iPhone 4 Specifications
|
Review
source:
Bloomberg