Apple ditches all 16GB iPads; drops price of some models by up to $100
5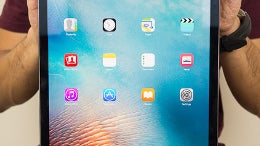 As you
may
have gathered,
Apple lifted the curtain
on quite a lot of new stuff a few hours back. The stars of the show were unquestionably the new
iPhone 7
and
iPhone 7 Plus
, both of which
pack a slew of enhancements
. Among the changes, Apple has bumped the storage tiers up to 32, 128 and 256 GB, which is obviously fantastic news. Since 16 GB is just not viable for most given the wealth of content that adorns the modern smartphone, Cupertino has also ditched the 16-gig baseline across the iPad line.

For comparison, here's a look at the previous configurations:

It's good to see that the 32 GB versions are the same cost as the 16 GB were before the changes. Additionally, 64 GB is also out, though prospective buyers shouldn't be too upset by the 128 GB slabs that replace them for the same price. As you'll notice, a good proportion of the iPad line has been treated to a price deduction in price, with up to $100 to be saved in some cases.
With these adjustments, will you be grabbing yourself a new iPad? Let us know via the comments.