Apple Watch Series 2 goes official: swim-proof, more powerful and with GPS built-in
12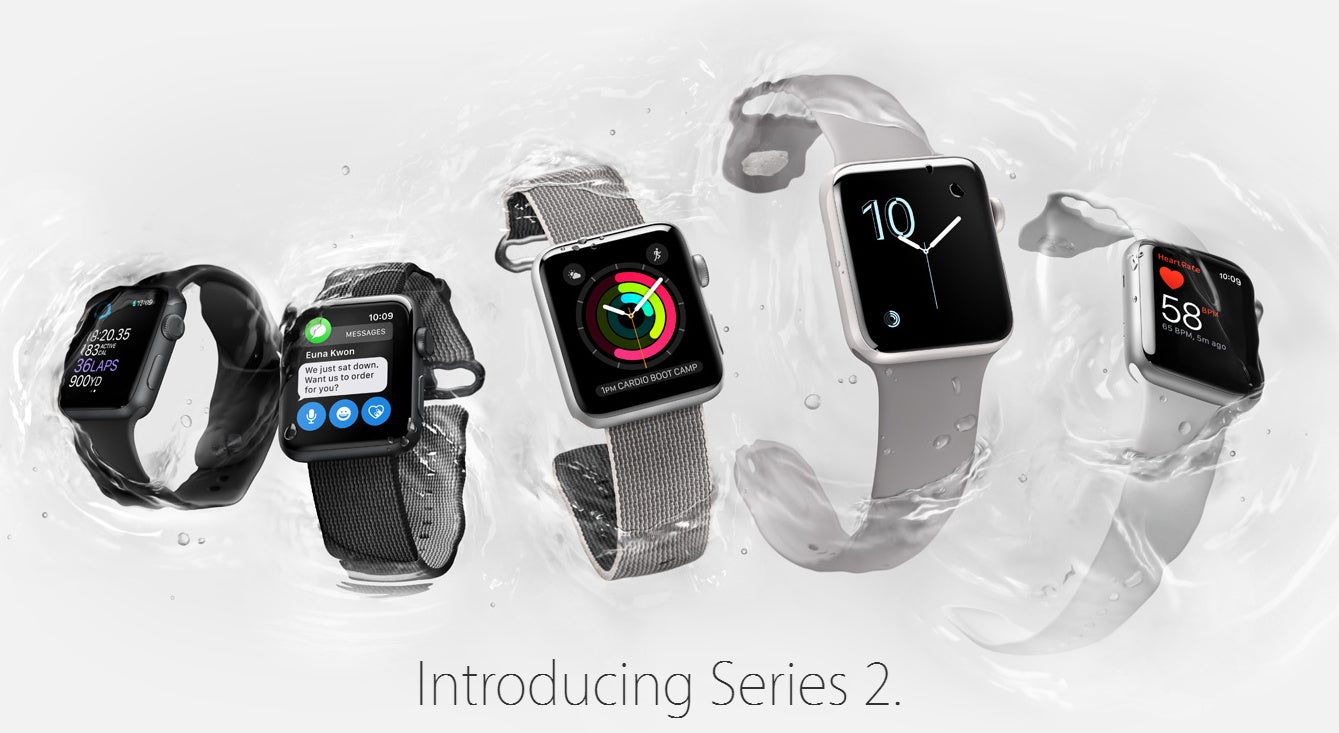 The original Apple Watch has turned the world of watches upside down: within the year or so since it launched last year, it has become the world's second best-selling watch, right after Rolex.
Apple highlighted three main uses of Apple Watch: it's a way to get notifications, so you don't miss important phone calls or notifications, then there is Apple Pay, and finally, people are using it for fitness and health purposes.
Apple Watch Series 2
Today, Apple unveils its brand new watch: Apple Watch Series 2, or S2, for short.
The big thing about is that this new watch is now completely swim-proof and it comes with two new swim modes for those who want to track their swimming efforts.
Swim-proof, more powerful, built-in GPS
Under the hood, there is a new dual-core processor that's up to 50% faster and an entirely new GPU that delivers up to 2x faster performance on the Apple Watch Series 2. This opens up a new horizon of possibities to app developers.
Additionally, the S2 has got a 2nd gen display that is extremely light and could get up to 1,000 nits, which makes it easy to read the display outdoors.
And yes, the Apple Watch Series 2 does come with a built-in GPS, so that you can track your runs with great accuracy. Not only this, Apple has optimized GPS boot times, so that the GPS has locked the position practically at the time you start your run, without you having to wait for minutes on end as on many other phones.
New white ceramic body
A very durable and beautiful new white ceramic body comes as an additional option to the Apple Watch, and it will be available with all current bands. The new and undeniably beautiful, creamy white ceramic Apple Watch has all the hallmark features of the Series 2: it's got built-in GPS, it's water resistant at up to 50m, features a dual-core processor, and runs on the latest watchOS 3.
watchOS 3 and new features
WatchOS 3 is a much needed update that brings faster speeds to a previously sluggish watch
There are a bunch of new features coming with watchOS 3, but here is a quick summary of the most important ones: first, apps launch instantly with information already up to date; then, there is the new dock for quick access to favorite apps; plus, you can use edge-to-edge swipe to easily switch watchfaces.
The list of features also includes a new option to double tap a message to send a reply, as well as fun animated stickers and full screen effects to celebrate special moments. The neat capability to send custom replies with Scribble is also quite neat, and in terms of fitness, you can easily share your activity with friends and family.
Two other imporant additions are the new Breathe meditation app and the SOS functionality that allows you to contact emergency services in mere seconds by just holding the home key.
Apple Watch Series 2 prices and release date
Good news is that Apple is not planning some huge increases in pricing: the Apple Watch Series 2 price will start from $370, while at the same time an upgraded Apple Watch Series 1 (the original watch with S2's new and faster processor) will still be sold for a reduced price of $270.
The Apple Watch Series 2 release date is set for Friday, September 16th, but you will be able to pre-order yours (both S2 and S1) in just two days, on September 9th.