iPhone 7 and iPhone 7 Plus - specs review
19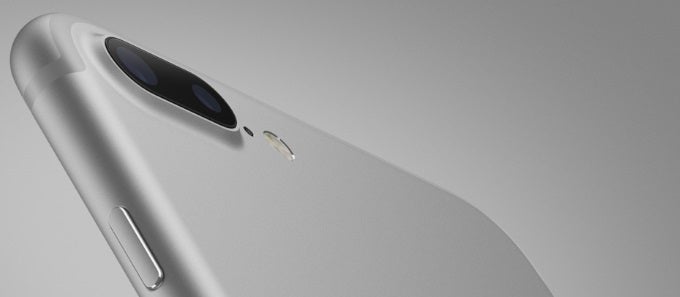 After months of speculation and impatient waiting, Apple has finally announced the iPhone 7 and iPhone 7 Plus. Both smartphones deliver significant technological upgrades over their predecessors and boast innovative, Apple-masterminded hardware decisions that manage to showcase how ahead of the game the company stays, even in a world full with compelling alternatives to the iPhone. Let's take a venture into their packed spec sheets and see how far Apple has managed to take its defining product this year.
Design
More elegant and featuring a striking new finish, as well as a haptic Home button – but no 3.5mm jack.
Apple chose not to change the iPhone's core appearance too significantly, but did manage to make the iPhone 7 one that stands out. It took the refined design of the iPhone 6s and 6s Plus and built an even better version of it – once again made of 7000 Series aluminum.
To accomplish the mission of waterproofing and pick up the pace of hardware innovation, Apple discarded the 3.5mm audio jack and sealed the SIM tray with rubber. The former is a necessary step towards switching entirely to digital audio. If this decision doesn't stand in the way of sales, it is very likely that competing manufacturers will dare to follow suit and liberate designers from having to fit in a 3.5mm jack.
Not that Apple is the first brand to make this step (the Chinese smartphone maker Oppo was the first to discard it for the extremely thin R5 handset), but it's definitely the first one with a major global influence to do so. Thankfully, Apple has supplied both Lighting-connected EarPods and a Lighting-to-3.5mm jack converter with the iPhone 7 and iPhone 7 Plus, making the switch as painless as possible.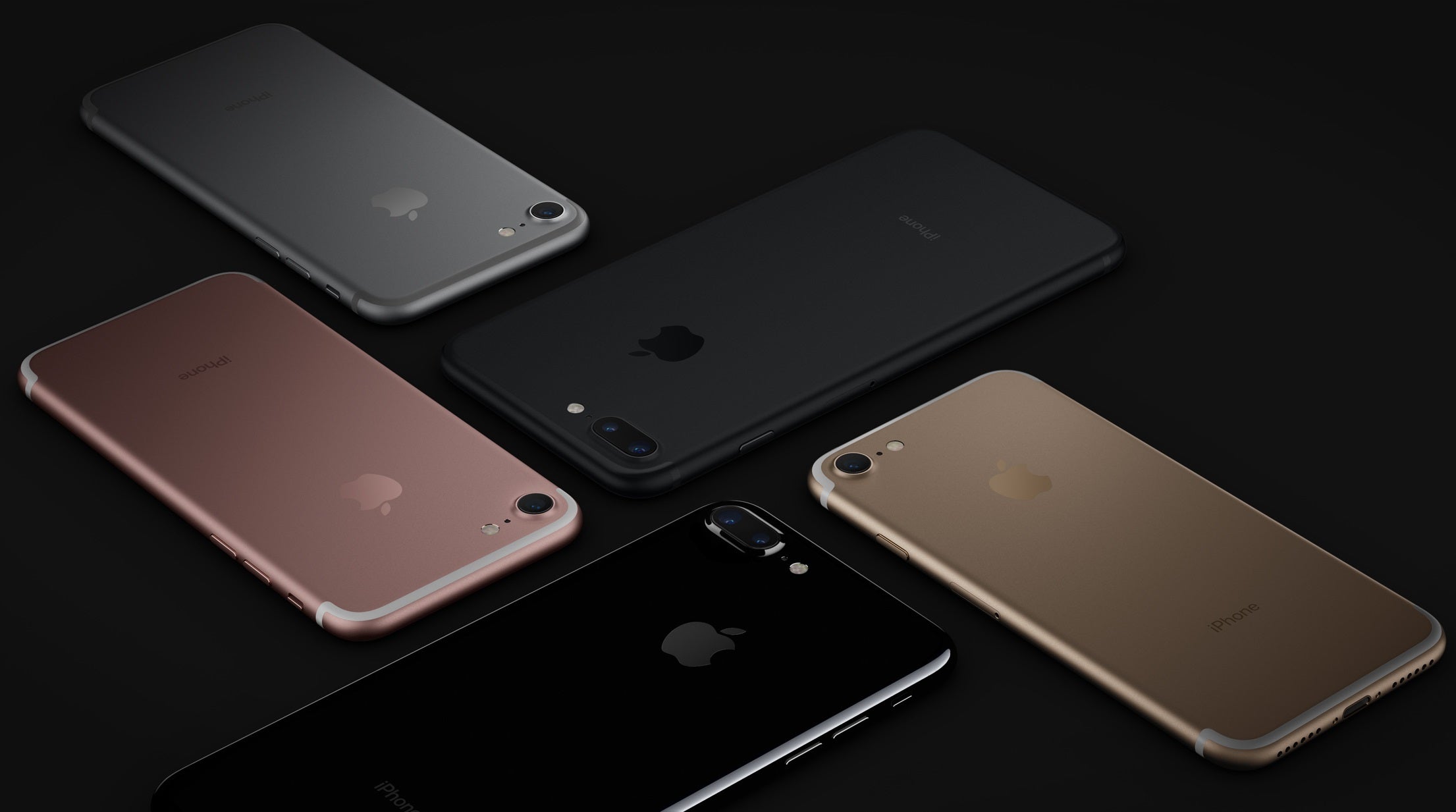 Another significant addition is the new Jet Black finish – a rather striking, high-gloss paint job that will compliment the existing silver, gold, rose gold, and black finishes. An important change has happened with the Home-button as well. Apple has developed a solid-state mechanism that's designed to be durable, responsive, and pressure-sensitive. It works together with the Taptic Engine, giving precise tactile feedback as one presses it.
Lastly, the iPhone 7 comes with stereo speakers that deliver two times the audio output of the iPhone 6s and increased dynamic range. Simply put, the iPhone 7 should be the best-sounding iPhone ever.

Display
Brighter and with truer, more vivid cinema-standard colors.
Apple sticks to its tried and true LCD display technology, putting a 4.7-inch screen in the regular iPhone 7 and a 5.5-inch one in the iPhone 7 Plus. The 4.7-inch panel features a 750 x 1334 resolution with a pixel density of 326ppi, while the 5.5-inch screen has a 1080p resolution at a pixel density of 401ppi.
The Retina HD display has been improved with a wide color gamut that gives it the ability to render cinema-standard colors. This is supposed to make the display more vivid and color-accurate. Additionally, the screen has become 25% brighter than the one on the iPhone 6s and 6s Plus. Once again, the screen supports 3D Touch technology to let you interact with apps that support pressure-sensitive shortcuts.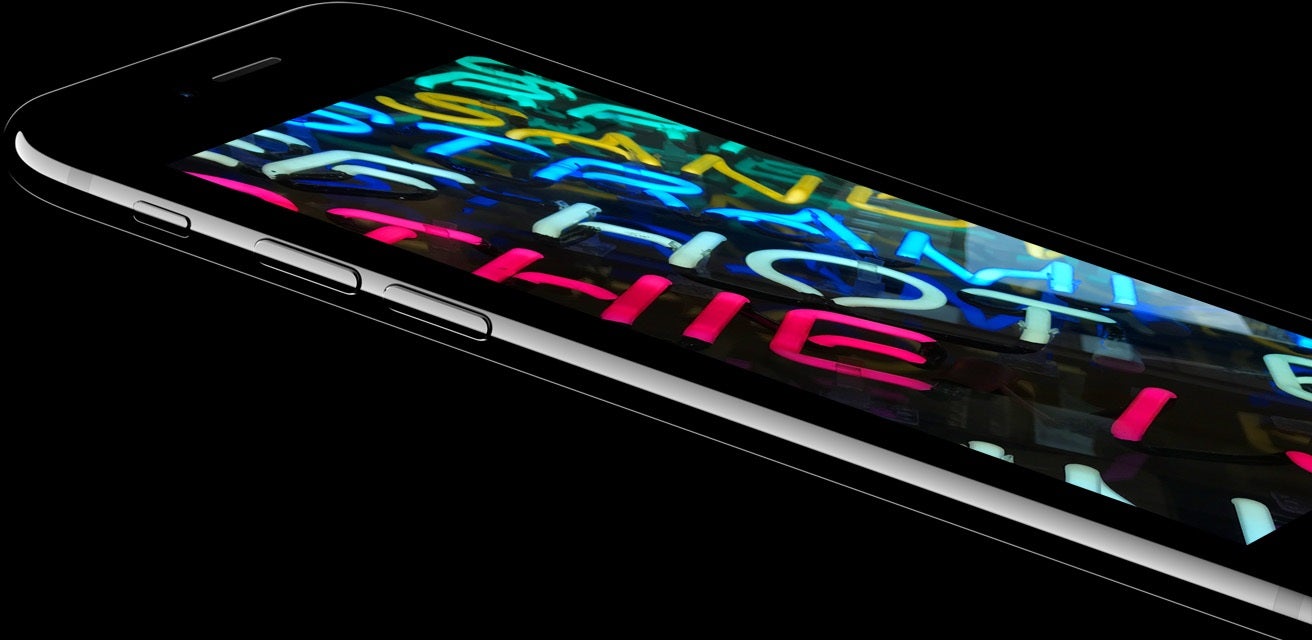 Hardware
The new iPhones are two times faster than the iPhone 6 and 120 times faster than the original iPhone.
The iPhone 7 and iPhone 7 Plus carry the beastly Apple A10 Fusion chip. Leaked benchmark results have portrayed it as the fastest mobile application processor right now, with its single and multi-core performance benchmark exceeding that of the Snapdragon 820 and the Exynos 8890, the current flagship processors of the Android realm.
Reportedly, the chipset is made on a 10nm fabrication process and Apple explained that it features four CPU cores. One pair is said to work at a maximum clock speed of 2.4GHz, while the other pair is designed to be less energy-consuming. The advantage of this is more efficient processing and increased battery life. The iPhone 7 is said to last two hours longer on average than the iPhone 6s, and the iPhone 7 Plus lasts a hour longer than the iPhone 6s Plus.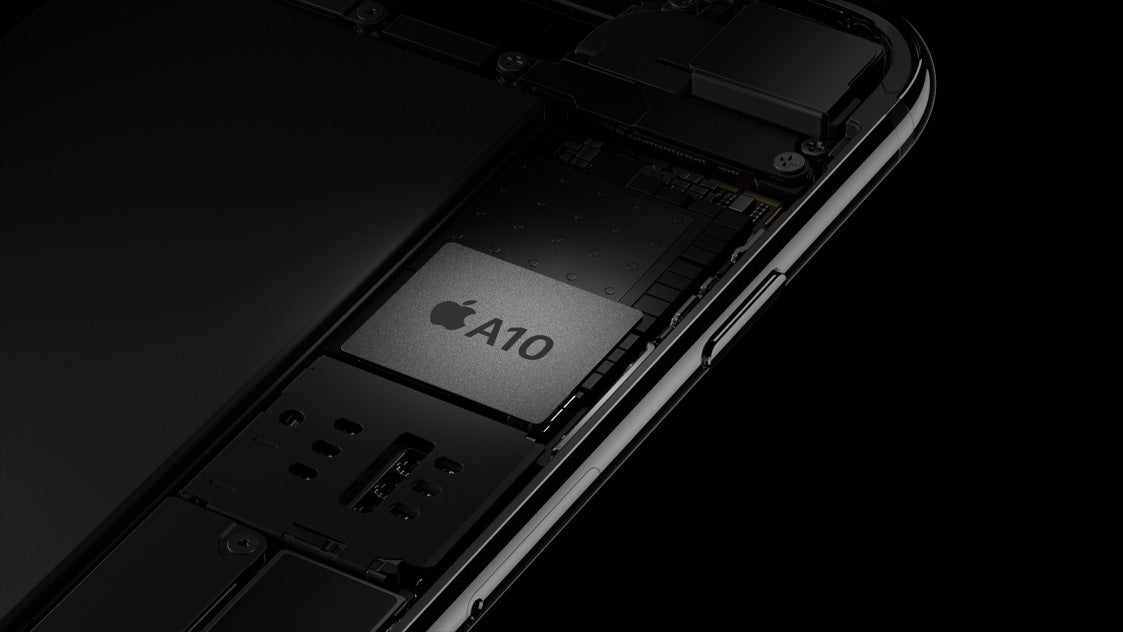 Apple has chosen 2GB of RAM for the iPhone 7 and 3GB of RAM for the iPhone 7 Plus. Given that competing Android handsets are shipping with as many as 6GB of RAM nowadays, this amount seems paltry. But Android and iOS are different operating systems with different memory needs, so simple number comparisons don't serve much of a purpose in this case.
Storage-wise, the iPhone 7 and iPhone 7 Plus are upgraded to 32GB in the base model, with options extending to 128GB and 256GB. And connectivity-wise, the iPhone 7 features LTE Advanced support with download speeds up to 450Mbps.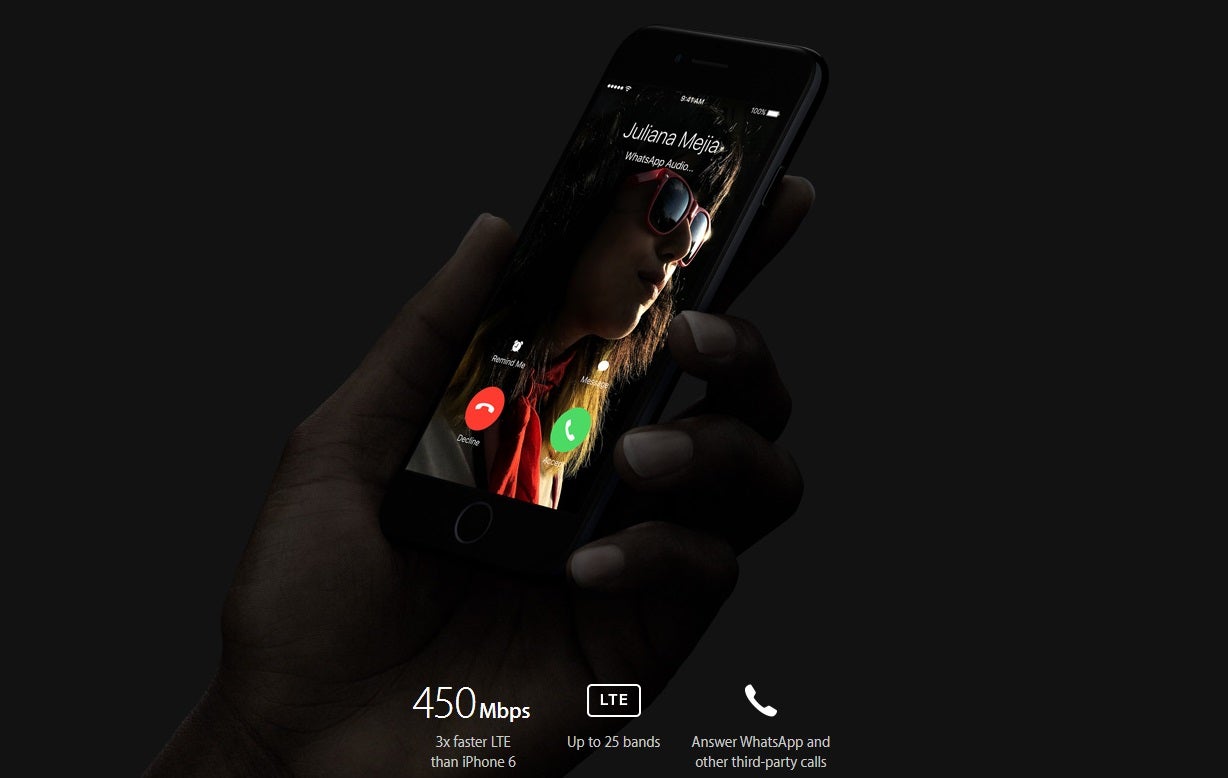 Camera
A superior 12MP camera with quad-LED flash for the iPhone 7 and a dual camera setup for the iPhone 7 Plus.

The iPhone 7 comes with a 12MP f/1.8 camera, a new camera sensor with larger pixels, optical image stabilization, and an unique four-LED flash system. The technology delivers truer colors, improved low-light photography, and sharper focus.

The iPhone 7 Plus doubles on that by adding a secondary 12MP Telephoto camera that's able to deliver a very convincing emulation of optical zoom. Thanks to it, the iPhone 7 Plus can offer 2x of true optical zoom, and a much improved digital zoom that takes advantage of the optical magnification. Apple will also deliver a depth-of-field effect via a software update.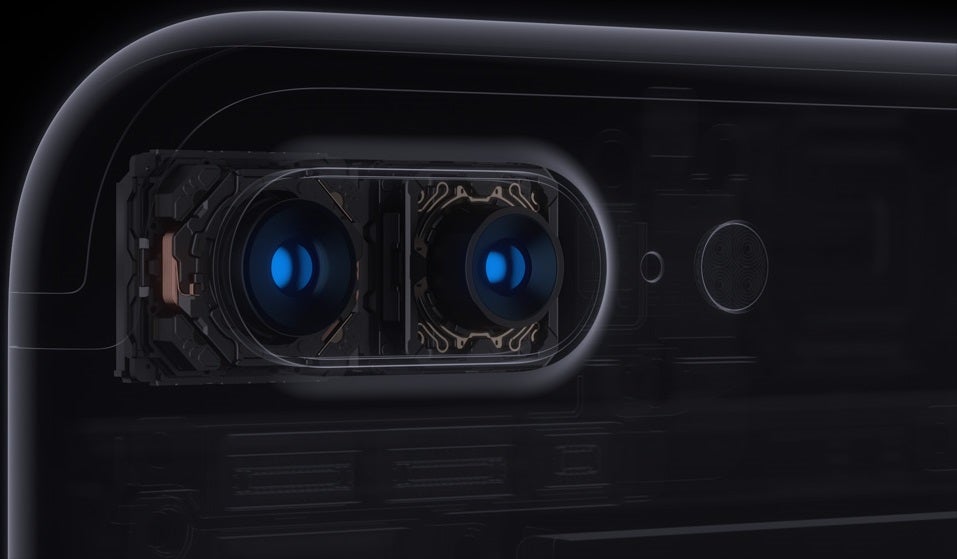 Expectations
The iPhone 7 and iPhone 7 Plus are a stellar refinement of their predecessors and forward-looking smartphone that delivers cutting-edge mobile technology in a familiar format. While it's lacking in the novelty factor, it's still in a position to sell well, as it features meaningful upgrades over its predecessors while preserving their strongest sides.
Yet, competition from the Android side has never been more enticing, with handsets like the Honor 8 and OnePlus 3 representing strong design and functionality value for money. Samsung also commands a strong presence in the high-end smartphone market, with the Galaxy S7 and S7 edge appearing as strong competitors next to the latest iPhone in all important departments – design, functionality, and camera.
But the iPhone 7 and iPhone 7 Plus are very impressive smartphones nevertheless, and are bound to receive a warm welcome from the Apple crowd, as well as anyone looking for a modern, capable smartphone that handles well in every aspect.