Apple buys personal assistant Cue, takes aim at Google Now
26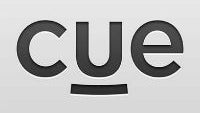 We hear about Google acquisitions all the time, but it feels like it has been a while since we heard about an Apple acquisition. Well today, news has come out that Apple has agreed to purchase Cue, which is a personal assistant app that has been doing very Google Now-like things since before Google Now existed. There is no official word on the price Apple paid, but reports vary with some putting it at between $35 and $45 million, while others say it was between $50 and $60 million. Cue had also gotten an offer from Dropbox, but Apple won the bidding. True to Apple style, Cue has been shut down. Users were notified on Tuesday, and those who had purchased Cue Premium will be receiving refunds.
Cue began life as Greplin, and it was a personal assistant app that was sort of like Google Now, but without the Google Search features, and without the lock-in to Google Apps. Cue would aggregate social data from various services - Gmail, LinkedIn, Facebook, Twitter, Dropbox, etc - and build a daily plan for you. The idea was to offer you relevant information at the right time, including flight information or reservations.
The idea is that Apple is likely planning to integrate this sort of functionality into the new "Today" page in iOS 7's redesigned notification tray. It seems likely that some functionality would also make its way into Siri. No word on when this will happen, but this would be a pretty big addition to iOS, so we wouldn't expect to see it until iOS 8 comes out about one year from now.