Apple announces 2014 Design Award winners: best apps and games of the year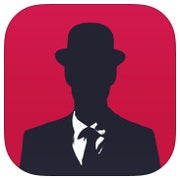 Apple's WWDC 2014 is now officially in full gear, after a huge opening keynote that brought us iOS 8 with plenty of new features. Amidst all the developer events that are going on - and right after the keynote - Apple also unveiled the winners of its 2014 Design Awards.
The company selected the 12 best-designed apps and games for iOS and Mac, a prestigious prize that also gives these titles a prominent place on the App Store.
Among the winners are some of our favorite titles like the recently released clever puzzle game with immersive retro-styled graphics Monument Valley, the innovative interactive novel DEVICE 6, as well as some great other apps and games. There is a total of 10 iPhone and iPad titles, and 2 Mac releases in the 2014 awards selection. You can see all the winners right below, and don't hesitate to share your thoughts on them with us: which of these is your favorite?
Apple announces 2014 Design Award winners: best apps and games of the year
source:
Apple Developer