Apple and Foursquare talking about sharing local data
3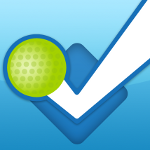 Last week, Apple Senior VP Internet Software and Services, Eddy Cue, checked in
using Foursquare
at Apple's HQ. Foursquare CEO Dennis Crowley was spending a week in San Francisco at the same time. According to the
Wall Street Journal
, this was not a coincidence as the paper is reporting that Apple and Foursquare are discussing a deal involving the sharing of local data. According to the story, Apple wants to
integrate Foursquare into Apple Maps
. This is important because
Google Maps was downloaded 10 million times in the first two days
that it was launched by Google, and there is
a way to allow Siri to be used with Google Maps
. Apple feels pressured to make something unique and positive out of Apple Maps instead of it
being known as a death trap
.
Foursquare can use the extra attention. While it does have 25 million registered viewers,
only 8 million
use it every month. An update to the app launched on Monday added larger, swipeable pictures at the top of the page. Also at the top of the page you will now find the important information you want like ratings, phone number, menu and hours. After you check into a location you'll find out who else is there and receive tips on what to order. Check the App Store for the latest update.
Will these talks result in a deal between Apple and Foursquare? Apple already has a
deal with Yelp
and others for reviews and information on local establishments. This summer, Apple said it had collected more than 100 million business listings globally. Still, a deal for Foursquare integration on Apple Maps makes sense, especially in light of the increased competition with Google Maps. Stay tuned.
source:
Foursquare
via
WSJ