Apple accused of passing on iPhone costs to Korean carriers
20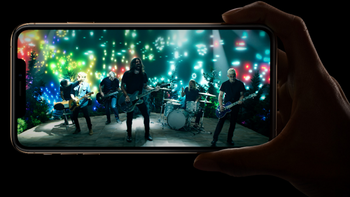 The South Korean FTC, which like its U.S. counterpart is focused on antitrust issues, is accusing Apple of exploiting wireless providers in South Korea by collecting payments for advertising.
The Korea Herald reports today
(via
Apple Insider
) that the agency's theory is that in the process of collecting ad revenue, Apple Korea is passing certain iPhone related costs on to South Korean carriers.
Both Apple and the Korean FTC appeared at a hearing last week. One FTC investigator testified that "Apple's involvement in advertising activities cannot be justified as its branding strategies." Both sides had economists take the stand, with one Apple witness stating that "When advertising funds are formed, it benefits both Apple and the mobile carriers. Apple's involvement in the advertising activities is justified as it maintains Apple's brand."
"Apple's [superior] position in business dealing with local telecom firms is recognized based on economic analysis. [Apple] collecting advertising funds are merely additional ways of exploiting telecom carriers' communications service profits."-Testimony of Korean FTC investigator
Last week's hearing was the second of three such events. The third hearing will take place February 20, with both sides expected to present more detailed evidence and testimony. A ruling could be issued shortly thereafter. If Apple loses, it could be fined as much as 2% of relevant sales.