Apple is being investigated by the South Korean government
3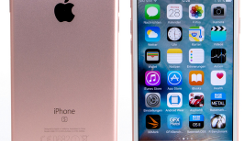 This morning, a report from South Korea says that the country's government is investigating Apple over some business matter involving the tech titan that took place in the country. The report didn't mention exactly what the investigation is focusing on, but we do know that South Korea's Fair Trade Commission (FTC) is the government agency that is looking into the iPhone manufacturer.
During a parliamentary hearing held today, FTC Chairman Jeong Jae-chan was asked by a South Korean lawmaker about the nature of the investigation, but refused to answer the question. Earlier this month, some media reports stated that the FTC was looking into deals that Apple has with some of the wireless carriers in South Korea. If true, the focus of the investigation could revolve around the prices that Apple charges different carriers in South Korea for the iPhone.
While the carriers involved weren't named, some of the nation's largest wireless operators include KT, LG U+ and SK Telecom. Apple has not yet responded to a request from Reuters for a comment.
source:
Reuters
Recommended Stories