Apple watchOS 5: all the new features
3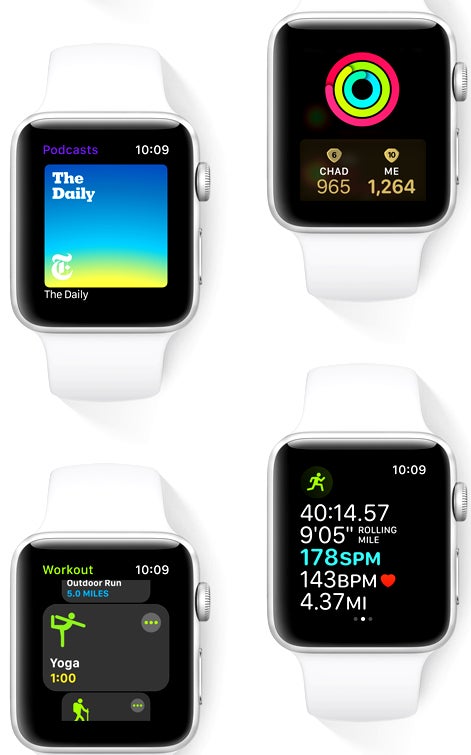 Apple introduced a ton of new watchOS 5 features for your favorite developed-in-Cupertino timepiece - from new activity tracking automation, to
walkie-talkie
mode, and we are really excited for the new opportunities opened to Apple Watch owners.
The watchOS 5 update will be available, sigh, in the fall, for
Apple Watch Series 1
and later, and requires
iPhone 5s
or later on
iOS 12
. It will not be available on the original Apple Watch, sadly, and Apple warns that not all of the new features will bee available in all regions, presumably referring to things like the new student ID digitizing option.
In addition, new straps and watchfaces, including ones celebrating Pride month will be introduced, so get prepared for that double rainbow on your wrist. We've rounded up all the good things coming there with WatchOS 5 for your viewing (and salivating) pleasure.
Auto-tracking and new activities - yoga and hiking
Finally, the Apple Watch will be able to start tracking your physical exertions automagically, instead of you having to set it up each time. Just don't go rushing into that Taco Bell on the second floor, and then press the "End activity" button. In addition, Apple is introducing yoga and hiking as brand new activities to follow and master in its curated list.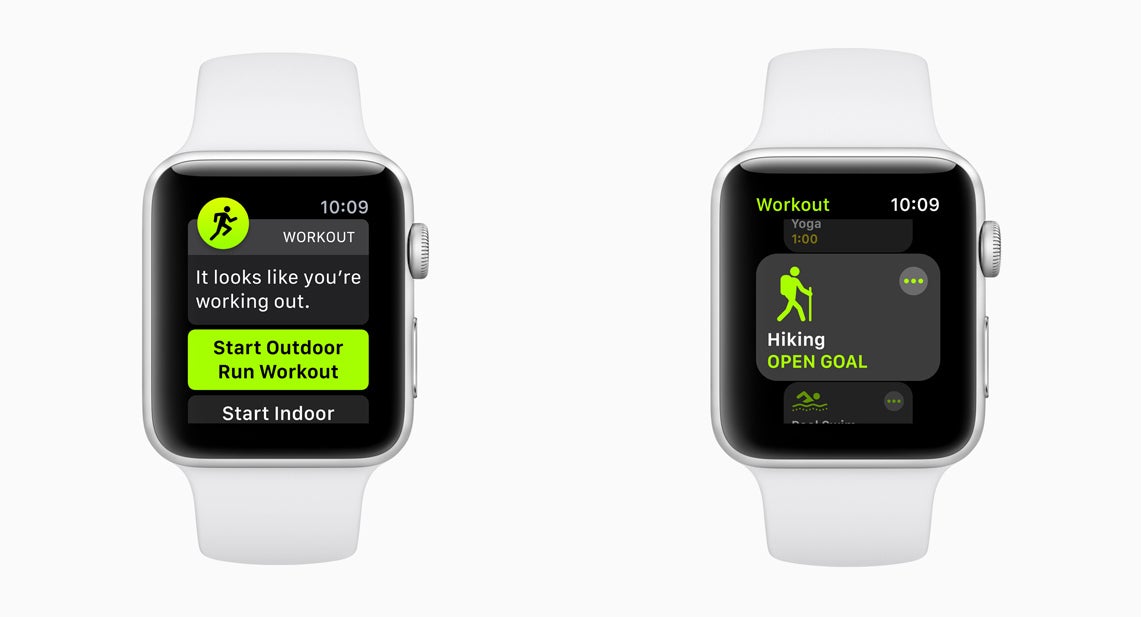 New features for runners

With watchOS 5, your Apple timepiece will get steps per minute (horse-y, we know) reports while running or walking, plus a pace alarm for runs that will let you know if you are going too fast or too slow. A "rolling mile" pace will get introduced as an extra metric, so that you can see the pace for the mile before, next to your current and average paces.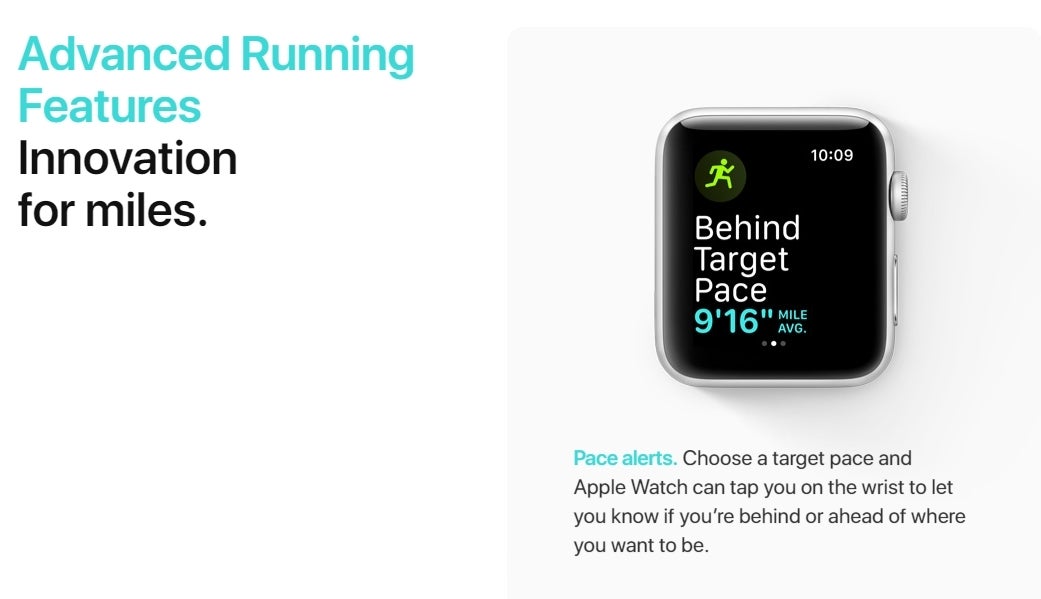 Walkie-talkie mode
Apple just unleashed what is perhaps the single most useful feature that will make parents go out and buy its Watch in droves - a walkie-talkie option. The new WatchOS 5 lets the timepiece connect with another person carrying an Apple Watch either via cellular connection (Series 3), or with Wi-Fi, for an instant, real-time conversations. The corresponding Apple Watch will get a notification that it will be used in walkie-talkie mode with another one, and if it accepts, the two Watch-buddies will be idling away the hours with pointless convos in no time.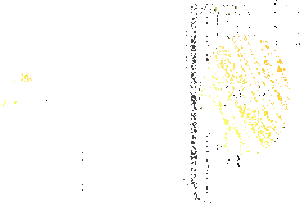 Activity competitions
Wouldn't it be swell to compete with your running buddy from the comfort of your wrist? After Activity Sharing, watchOS 5 will let you get into a weeklong competition, complete with points and Activity Ring rewards, and pep talks to encourage you to stay in and finish before your competitor.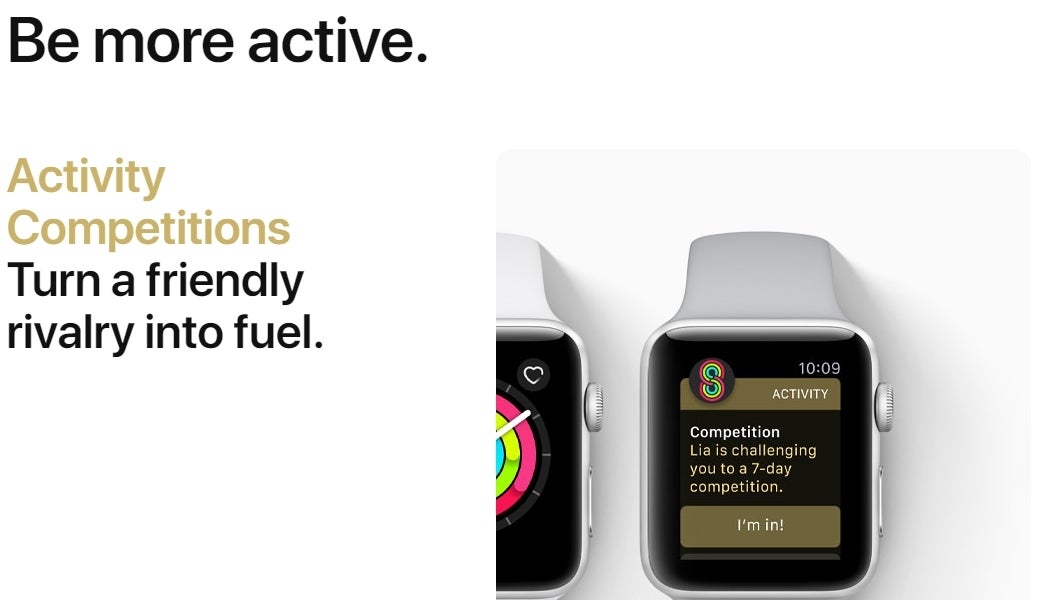 Podcasts
The Apple Watch will be your podcast streamer while you work out now, complete with episode syncing, and continuing where you left off. Grab music, audiobooks and even meditation sessions from other apps, too, to keep yourself occupied without having to always carry the iPhone on you.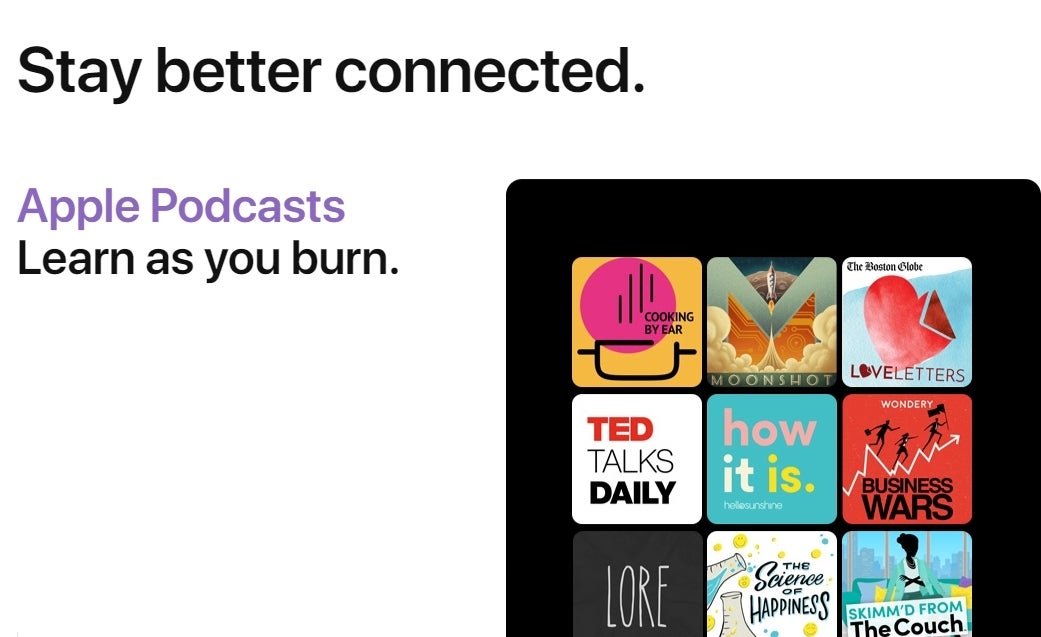 Digital student IDs

In a first, Apple will allow student ID cards to be replaced with raising your Watch to open the dorms, library, buy snacks, or get access to student events, basically anything you'd do on campus, by simply adding your student ID to the Wallet app on Apple Watch. For now, it's only Duke, the University of Alabama, and the University of Oklahoma on board, but Johns Hopkins University, Santa Clara University, and Temple will be joining the fun later in the year.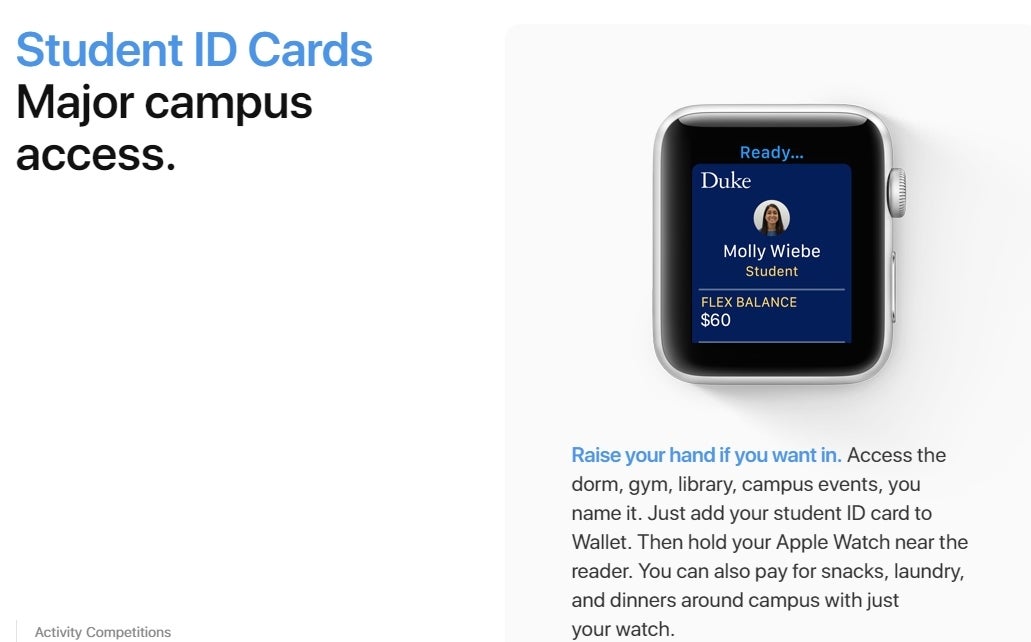 New Siri watchface
With AI nothing is impossible, they say, and the overhauled Siri watchface raises its proactive shortcut abilities to a new level, learning from your daily habits, travels, and even heart rhythm while you exercise. It can run Maps when you usually need it, follow sports scores for you, and intro third-party app support for the likes of the Nike+ Run Club, Glow Baby, and the Mobike network.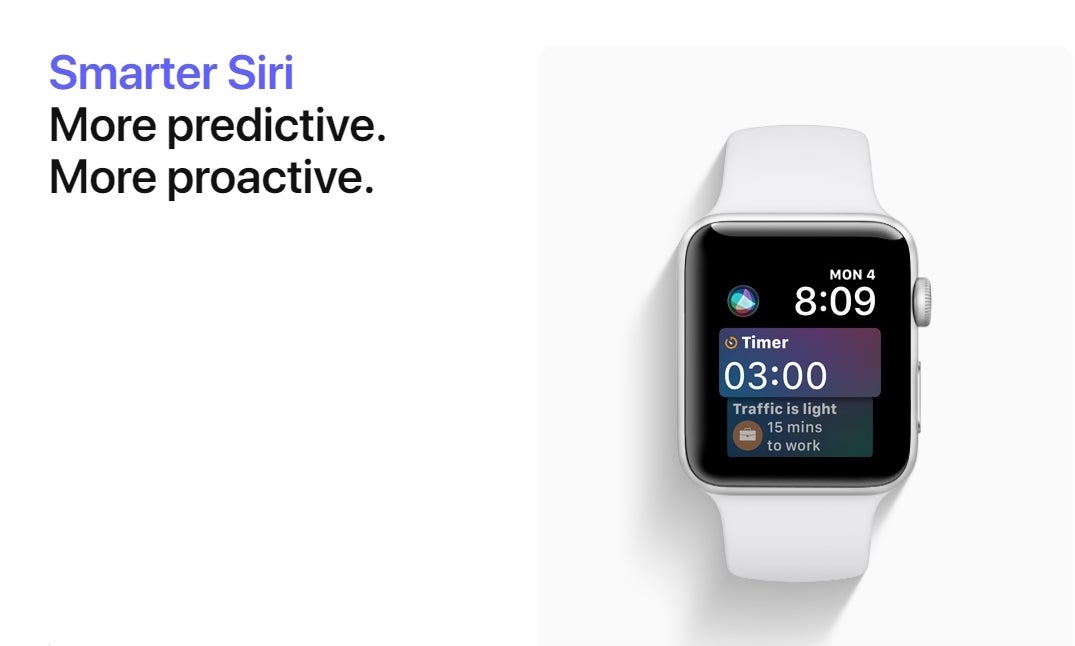 Pride straps and watchfaces
Last but not least, since it is Pride month, Apple is releasing a new rainbow watchface, and a banging Pride strap to go with it, so that you are the salt of the Pride parade in your city.
The Pride Edition Woven Nylon band goes for $49 as soon as today, and will be available in 35 countries, such as Australia, Brazil, Canada, China, France, Germany, Hong Kong, Italy, Japan, Netherlands, Singapore, South Korea, Spain, Sweden, Switzerland, UAE and the UK.
Part of the proceeds goes to various LGBTQ causes and organizations, too, like Gender Spectrum, GLSEN, ILGA, PFLAG, The National Center for Transgender Equality, as well as The Trevor Project.