Huawei exploded in Q4 2018, Apple saw biggest sales drop in years: Gartner
24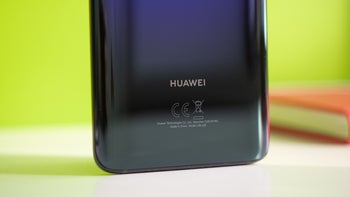 Over the past month IDC, Counterpoint, and Strategic Analytics have all released their smartphone shipment estimates for 2018 but today it's the turn of
Gartner
who, overall, is rather pessimistic about the fourth quarter.
According to the
data gathered
, a total of 408.4 million smartphones were shipped between October 1 and December 31. This represents year-on-year growth of just 0.1% or 500,000 units. The biggest brands throughout the period were Samsung, Apple, and Huawei followed by Oppo and Xiaomi. Interestingly enough, though, only two of these companies experienced growth.

Maintaining its number one position was Samsung with shipments of almost 71 million units and a 17.3% market share. While impressive, the figure represents a decline of over 3 million units and a market share drop of 0.9%. But perhaps more worryingly for Samsung is the fact that Huawei was so close behind.

The Chinese giant placed third overall with shipments of 60 million units for the quarter. To put this into perspective, the brand was just 10 million units away from overtaking Samsung and 4 million units behind Apple. The new milestone also represented a massive growth of 17 million units versus the fourth quarter of 2017. As a result, Huawei's market share skyrocketed 4% to 14.8% during the period.

As mentioned above, Apple landed in second place with 64 million units according to Gartner's report. As with its rivals, the number is certainly nothing to laugh about. However, it's indicative of a huge year-on-year decline of almost 9 million units, Apple's worst iPhone sales drop since the first quarter of 2016.

Moving forward, overall smartphone sales are expected to remain pretty stagnant. If Huawei continues its current growth pattern, though, it could overtake both Samsung and Apple by the end of the year to become the largest smartphone manufacturer in the world. The only thing stopping this is the potentially strong performance from Samsung's refreshed lineup of devices which now includes the new Galaxy S10 flagships.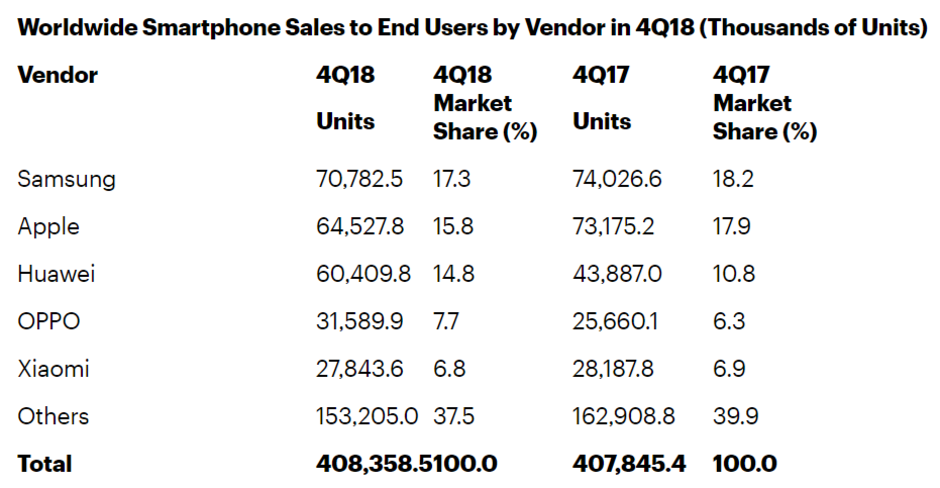 Recommended Stories