Android and iOS users can cut their data consumption in half with Google Chrome
47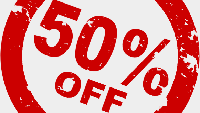 Google announced on Wednesday that an upcoming update to Chrome for iOS and Chrome for Android will feature a way for you to save on your data usage by as much as 50%. According to a survey from Pew, 20% of U.S. adults do the majority of their surfing on a mobile browser. The only problem with depending on your mobile browser is the consumption of data when you're not connected to a Wi-Fi network. If you're depending on a 3G/4G connection to your mobile operator to hook up to the internet, you could find your monthly data allowance spent before you know it.
But as we said, Google has a way to save your precious data. Once you receive the update, you can use Chrome's data compression and bandwidth management on your iOS or Android device, and cut your data usage in half. At the same time that you're saving precious data, you are also protecting yourself against malicious websites by using Chrome's Safe Browsing.
Once you're sure that your version of the Chrome Browser has been updated, follow these directions. Start at Settings > Bandwidth Management > Reduce Data Usage. Turn the toggle switch to on and you're saving data! And this menu will also show you how much bandwidth you are saving each month by using Chrome.
Google has also announced that it will be adding Google Translate to Google Chrome for iOS in the next few days. That will make translating foreign websites on your Apple iPhone and Apple iPad a snap. And finally, the upcoming update for the Android version of Chrome will allow you to create shortcuts to your favorite websites right from your homescreen. When you are visiting a site you want a shortcut for, go to the toolbar and select "Add to homescreen".
source:
Google
via
BGR