Android 6.0.1 might enable LTE band 12 for Nexus 5X and 6P on T-Mobile
7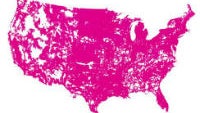 One unfortunate omission in functionality with the new Nexus 5X and Nexus 6P has been the lack of support for band 12 LTE on T-Mobile, although Google has been saying since before the devices were first released that it was working on adding support. It hasn't been confirmed, but some users are reporting that the Android 6.0.1 update is enabling that support.
The Android 6.0.1 just
started rolling out
earlier today, so there aren't a lot of people who have the software yet, and even fewer who would be looking at the band connections for their LTE signal. But, there have been a few people to post in the XDA forums with screenshots showing band 12 LTE support on both the Nexus 5X and 6P after the new update.
T-Mobile has been pretty strict about unlocked phones being properly certified for band 12 LTE, because it says it would cause troubles with emergency calls if devices can't connect. Apparently, the problem is that without band 12 service, a device might not fall back to roaming as it should, and would be unable to make 911 calls, which is required by the FCC. From a user standpoint, band 12 LTE would also mean VoLTE support for the Nexus devices.