Android 4.3 JB OTA update available for the C Spire Samsung Galaxy S III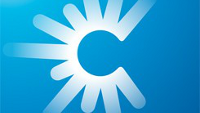 If your phone of choice is the Samsung Galaxy S III and you are currently using the services of C Spire, then you should have already received the notification that an Android 4.3 Jelly Bean update is available for your device. The update is labeled L710WWAMK4 and will be a breath of fresh air for Galaxy S III users on C Spire, who haven't been able to update since Android 4.1.2.
Apart from a bunch of performance enhancements, the update will bring several Premium Suite features and UI improvements from the Galaxy S4 and the Galaxy Note III. Maybe the most important ones are the added compatibility with the Galaxy Gear wearable and the security solution Samsung Knox.
The OTA update will be rolling out gradually, so you may not get it right away.
And here is the official changelog for the L710WWAMK4 software update for the C Spire Galaxy S III:
Galaxy Gear Compatibility
Premium Suite Features
PEN. UP
Group Play 2.5
Multi-Window (Note 3 Version)
Camera - Sound & Shot
Group Messaging
Samsung Link Preload
New Easy Mode
Samsung Apps
source:
Samsung
,
more
via
IntoMobile