Analyst says regional carriers will make up 19% of U.S. smartphone sales by 2016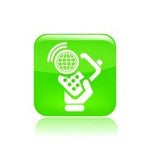 Smaller carriers will grow their share of smartphone sales to more than 19 percent by 2016, according to iGR analyst Iain Gillott. The boost in subscribers will likely come from the increased demand and faster networks, as well as growing smartphone portfolios of those carriers..
The subscriber base for the smaller Tier 2 and Tier 3 carriers in the United States has always grown slower than that of the Tier 1 carriers, mainly because of the lack of current or cutting
edge
handset offerings. This seems to be shifting as carriers are upgrading their networks to LTE, and beginning to come to market faster with the latest handsets.
We announced recently that the iPhone 4S became available on many of the country's smaller carriers: nTelos, Alaska Communications, Matanuska Telephone, GCI, Appalachian Wireless, and Cellcom. The availability on these carriers extends smartphone reach to those who have either not had coverage or network reach on the big carriers, or are looking for an alternative for cost or other reasons.
We will be interested to see where the market goes with the smaller carriers. It should be interesting to see what impact the growing number of users will have on the behavior of the big four national carriers. One thing is a given, when a consumer has more choice, a carrier has to work harder to compete, and in the end, the consumer generally benefits in cost or quality.
source:
FierceWireless