Amazon's first smartphone (prototype) allegedly photographed, some features revealed
27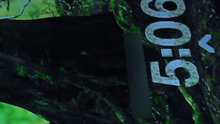 The long-rumored
Amazon smartphone
that should be introduced later this year appeared today in a set of photos that present it to the world for the very first time.
The photos were published by BGR, and show the alleged Amazon handset in a protective case which, unfortunately, hides its sides, top and bottom. BGR says that this is a prototype. However, the website received word on some of the features that the device will reportedly include at launch: a 4.7-inch display with 720 x 1280 pixels, 13MP rear camera, 2GB of RAM, and a Snapdragon processor (unknown model).
Apparently, Amazon has been working on this handset for years. One of its main selling points should be a "unique" 3D user interface that's unlike anything we've seen so far. The device seemingly has four "low-powered infrared" camera sensors in each corner of its front panel. These can track the position of a user's eyes and face, thus allowing the software to adjust the aspect of on-screen elements. According to BGR's sources, 3D effects will be widely used across the interface - wallpapers, app icons, maps, and Amazon's own stores (users should be able to view product images in 3D by shifting the position of the phone).
While this hasn't been specified, the Amazon handset will likely run a customized variant of Android - just like Amazon's Kindle Fire tablets.
The name of Amazon's first smartphone is not known at the moment, and neither is its price. It's said that the company will introduce a second handset after the one that's pictured below, a handset that should be cheaper, offering lower-end features.
Earlier this week, The Wall Street Journal reported that Amazon was planning to announce its first smartphone at the end of June, with the intent of releasing it in September. BGR says that the handset will initially be available in the US - which makes perfect sense.
source:
BGR