Echo users might not feel safe after reading about the information Amazon employees can access
1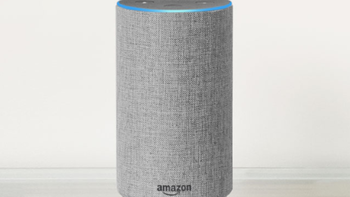 Earlier this month, we told you that Amazon has teams of employees in Boston, Indonesia and Romania
who listen to recordings of consumers interacting with Alexa
. Teams members transcribe these recordings, add comments, and load the information into a software program. The goal is to help the virtual personal assistant become more adept at listening to and understanding commands made by humans. Today,
Bloomberg reports
that these employees can also access users' home addresses.
Some team members can discover the geographic coordinates of an Alexa user; with that information, the data can be typed into a third party mapping application to discover the home address of that user. Amazon earlier said that these employees and consultants could not obtain information that would allow them to know the name and address of each Alexa user whose recordings they were reviewing.
Amazon has since released a statement saying that among members of the
Amazon Alexa
Data Services teams, only a limited number have access to the tools that can help find Alexa users' addresses. Amazon says that those who do have the ability to obtain the information need it to process a small number of Alexa interactions. This is done to improve the performance of Amazon's virtual helper.
"Access to internal tools is highly controlled and is only granted to a limited number of employees who require these tools to train and improve the service by processing an extremely small sample of interactions. Our policies strictly prohibit employee access to or use of customer data for any other reason, and we have a zero tolerance policy for abuse of our systems. We regularly audit employee access to internal tools and limit access whenever and wherever possible."-Amazon
Despite Amazon's statement to the contrary, two anonymous Amazon employees told Bloomberg that until recently, the "vast majority" of Alexa Data Service team members had access to the tools needed to obtain customer's addresses. In addition, the first time that an Echo user gives Alexa a task, Amazon used the device's internet address to get its approximate location. Now, the company uses a customer's shipping address as the default location of an Echo device.
Bloomberg watched as an Alexa Data Services team member listened to the recording of an Echo user's commands to Alexa. He pasted the longitude and latitude of the user into Google Maps. Suddenly, the employee's computer screen displayed an image of the Echo user's home along with his address.

Some question whether Amazon really has a need for this data. Lindsey Barrett, a staff attorney and teaching fellow at Georgetown Law's Communications and Technology Clinic, says that the ability of some Amazon employees to access location data is a red flag. She noted that "Anytime someone is collecting where you are, that means it could go to someone else who could find you when you don't want to be found."