Amazon, not Apple, sold the most smartphones online in the states during Q2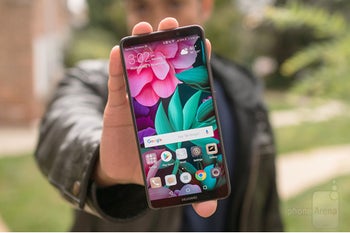 Can you name the company responsible for the largest number of online smartphone sales in the U.S. last quarter? Sure you can, if you glanced at the headline. Research from the Counterpoint Smartphone Channel Share Tracker service released today, reveals that Amazon rang up 23 out of every 100 connected handsets sold online in the states from April through June. That 23% share gave Amazon a comfortable lead over the runner-up, Verizon. Big Red accounted for 13% of online smartphone sales in the states during the three month period.
Amazon was helped during the three months by its Prime Day sales event, which allowed consumers to pick up phones like the
Samsung Galaxy Note 8
and
Huawei Mate 10 Pro
(see image at the top of this article) at more reasonable prices. Phones like the
Moto Z3
and
Moto G6
helped drive sales during the quarter.
At 9%, Best Buy had the third highest share of U.S. online smartphone purchases from April through June, with Apple's 8% share good enough for fourth place. The report noted that Apple's online sales figure declined during the period as consumers await the 2018 iPhone lineup expected to be unveiled next month. Still, Counterpoint states that online and offline, the Apple iPhone is still the most popular smartphone in the U.S.
"Amazon has really proven that they are able to capture a significant share of the online smartphone market compared to carriers. In their Q2 earnings calls, all the Big Four carriers commented that their device sales have dipped. Amazon remains very competitive with its pricing and Prime-only deals. These offerings fit nicely within their Amazon Prime membership strategy, as often they can deliver smartphones faster than carriers can. Prime customers are also not locked into buying the limited and sometimes overpriced accessories that carriers have in their stores both online and offline. They have a whole marketplace for accessories to choose from and often these will arrive at the same time as the smartphone."-Maurice Klaehne, research analyst, Counterpoint
Overall, online purchases accounted for 13% of total smartphone sales in the U.S. during the second quarter. That was up from the 12% of total sales earned by online retailers compared to the previous quarter, although online sales volume declined 9% sequentially.