Amazon listing Samsung Galaxy Nexus for Verizon for a penny
5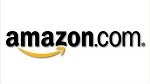 It seems like only yesterday that the highly regarded
Samsung Galaxy Nexus
was released and commanding retail and contract prices of hundreds of dollars. Hard to believe, but it has been over a year since the device was introduced, and just under a year since its release on Verizon. The Galaxy Nexus line is running a fresh installment of Android 4.1 Jelly Bean which keeps the handsets up-to-date and still a desirable device due to its "Nexus" status.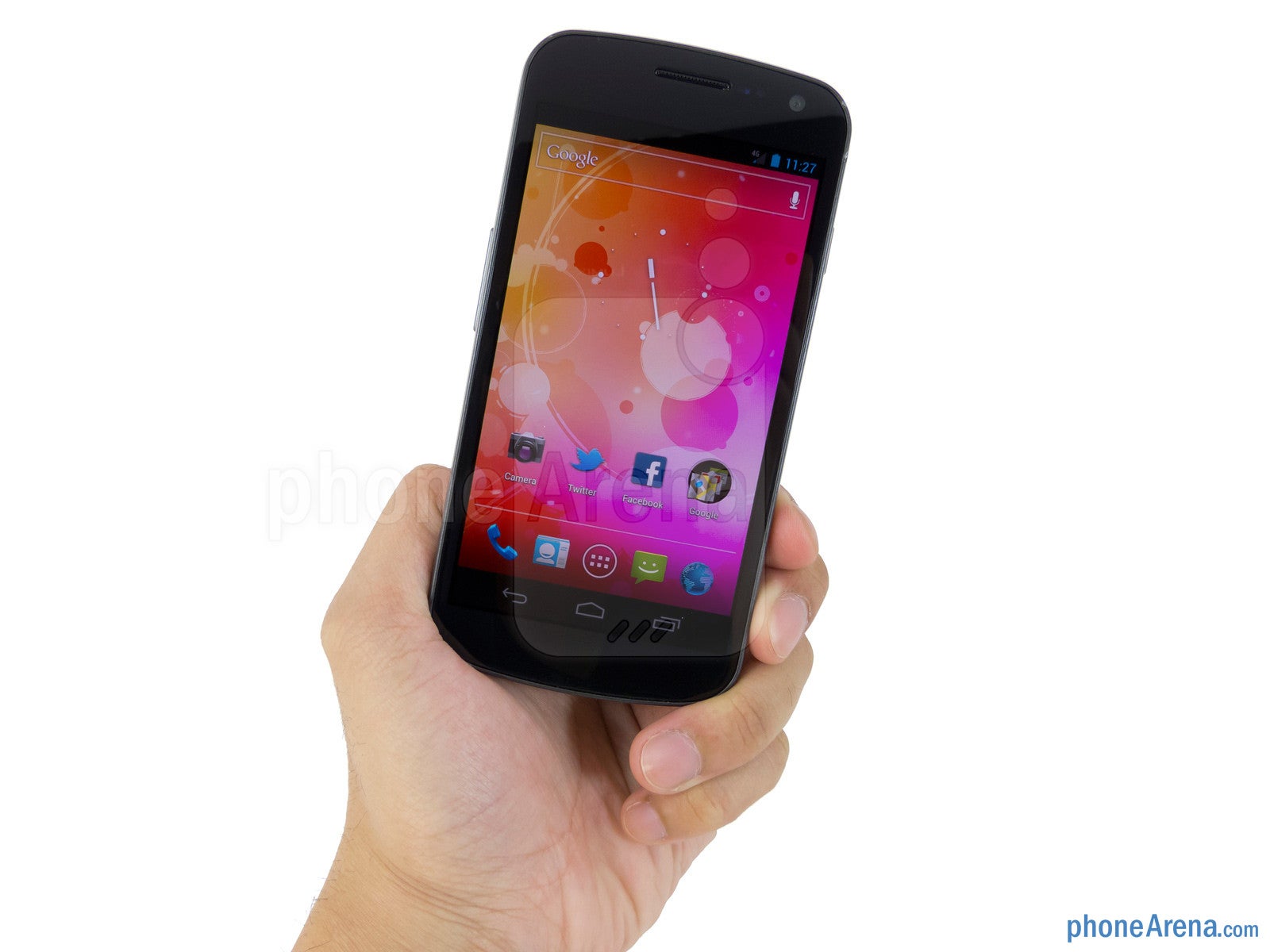 Amazon's wireless offerings are usually pretty aggressive, and the company is offering up a Galaxy Nexus for $0.01 on a new two-year contract. Those that are looking to upgrade their existing account can still score an excellent deal for $29.99.
So, if you are tired of waiting for Android Jelly Bean, the Galaxy Nexus is an outstanding alternative for a very attractive price. Not to mention, the device will be among the first to get the upcoming update to Android 4.2 when it is available. This does make for tough decisions ahead with all the new hardware on the way since the Galaxy Nexus still holds its own as a high-end smartphone.
sources:
Amazon
via
Android Authority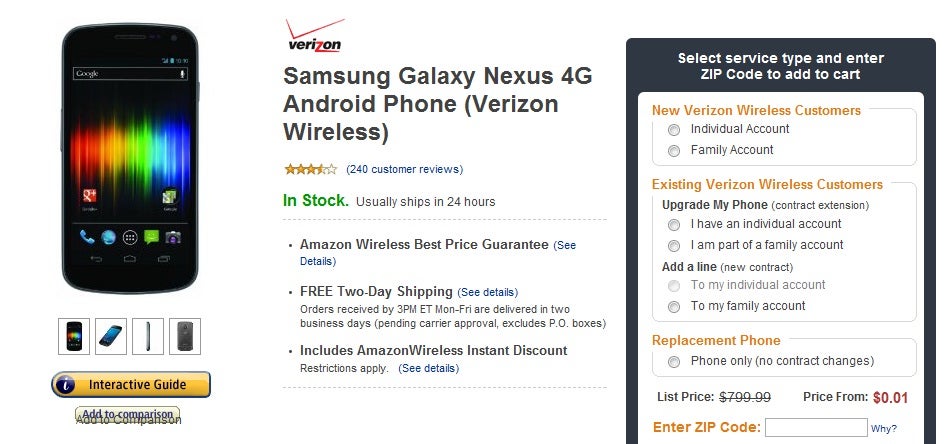 For a penny, a Galaxy Nexus can be yours with a new activation. An upgrade is only $29.99