Amazon Kindle app for iOS updated with split view mode for iPad, other improvements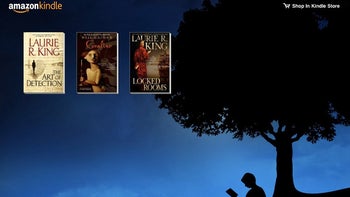 Amazon continues to improve its
Kindle app for iOS
devices, even if some of the new features added come a bit later than we would really want. In any case, the latest update brings the app to version 6.5 and adds a couple of new features and enhancements in the process.
The most important is the new split view mode for iPads, which allows
Amazon Kindle
users to resize the app to multi-task while reading without having to switch context. The new mode will enable you to stop reading and respond to a message, but without having to switch between apps.
Another interesting improvement included in the update is support for infinite scrolling, which means you can now read a book by simply scrolling it up and down from the beginning to the end.
The "continuous scrolling" feature can be enabled from the Settings menu, and then you can switch it on and of from the Aa menu in each of your books that you read in the
Amazon Kindle app
.
The official changelog also mentions support for Arabic dictionaries, as well as a new pull to refresh your list of books gesture. Finally, some other minor under-the-hood improvements and bug fixes might have been implemented too.